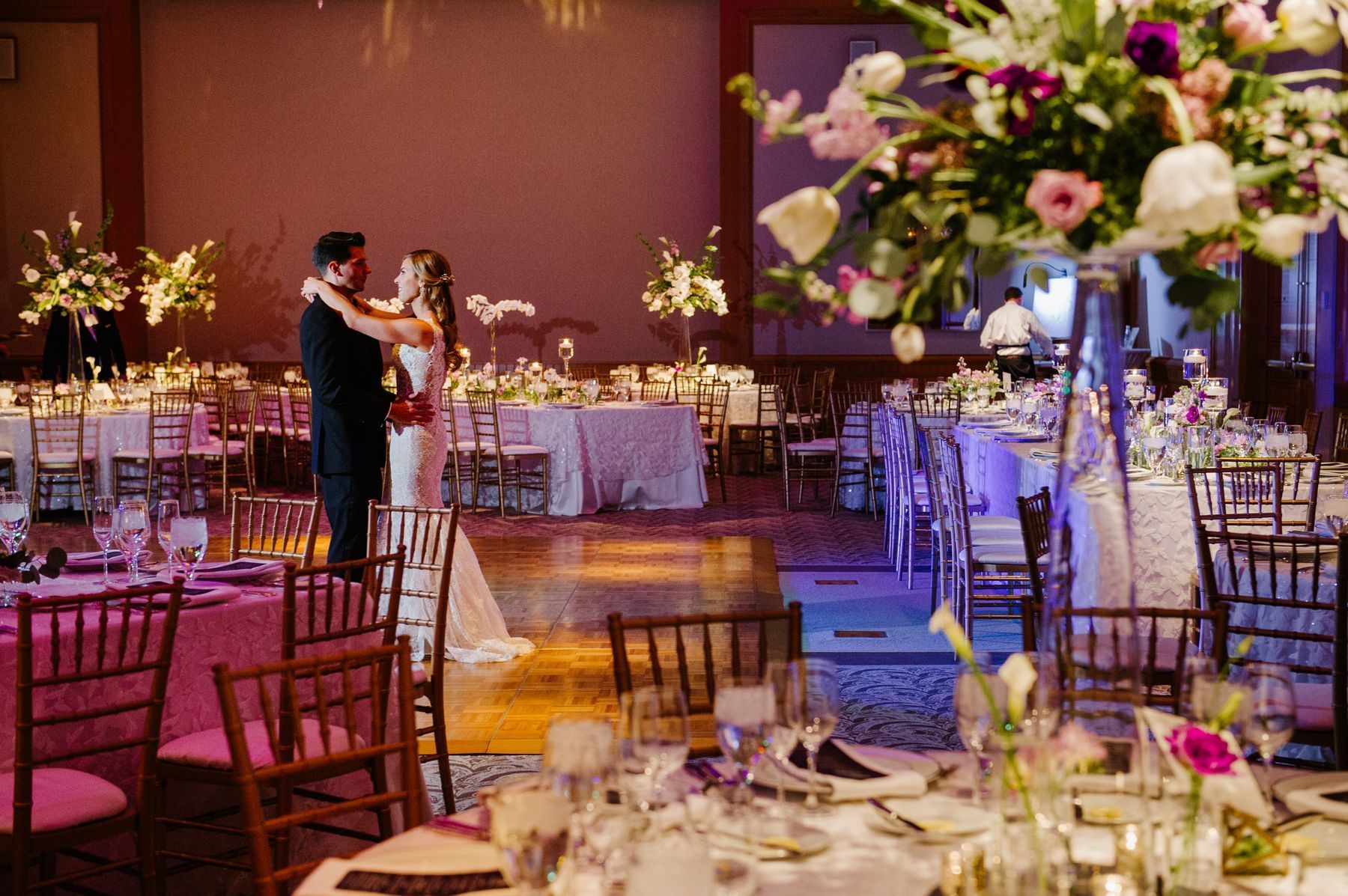 Hotel Wedding Venues in Raleigh
Ideal for Extravagant Weddings
Whether you're planning an intimate gathering or an extravagant wedding, our wooded grounds, lakeside terrace and elegant lawn are yours to fill with guests and loved ones for any social event.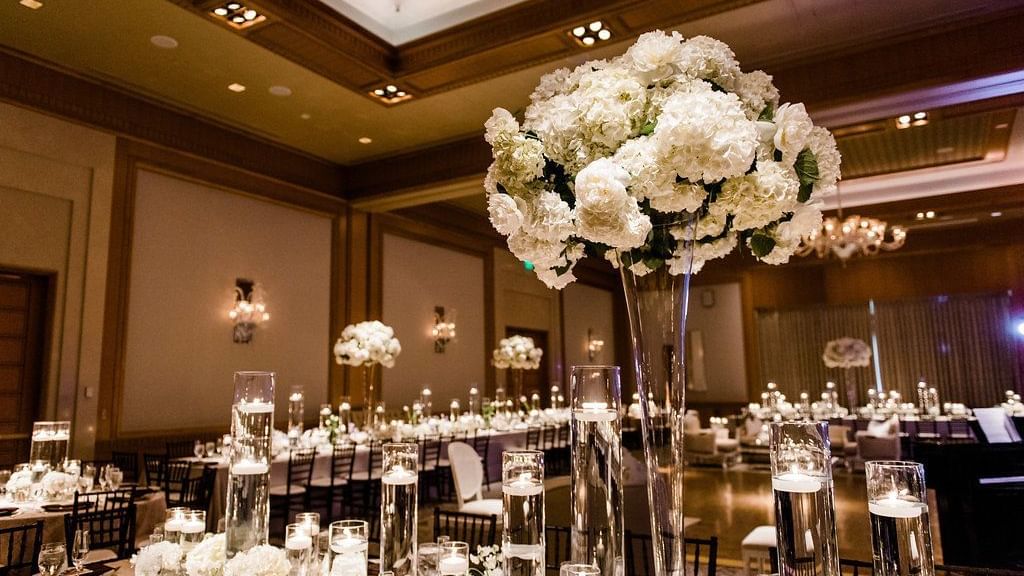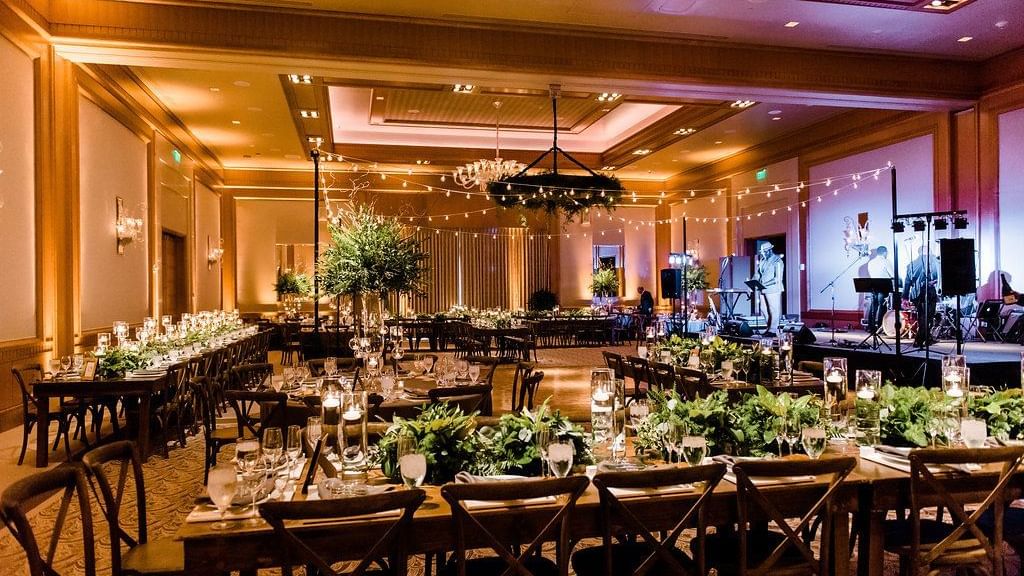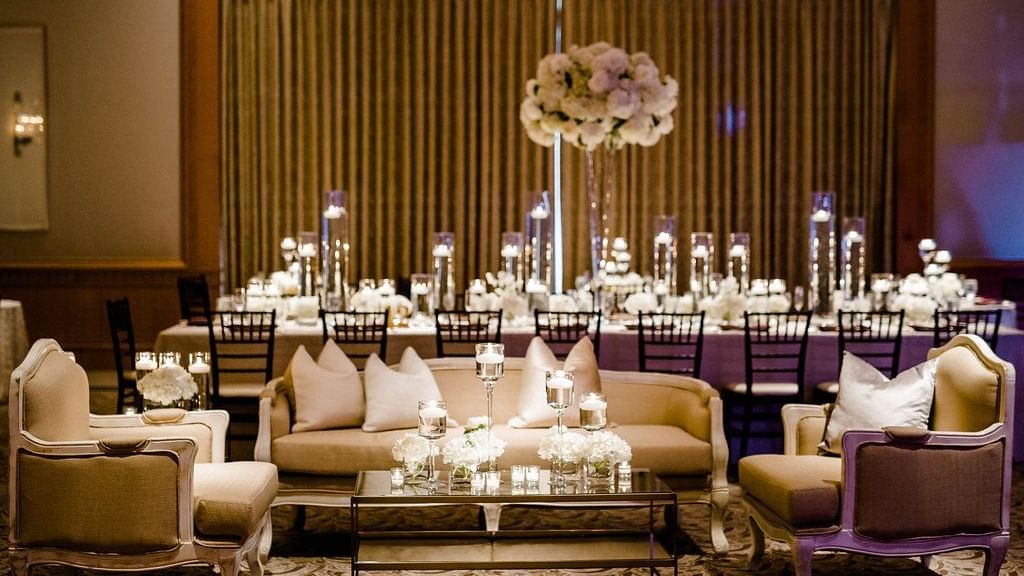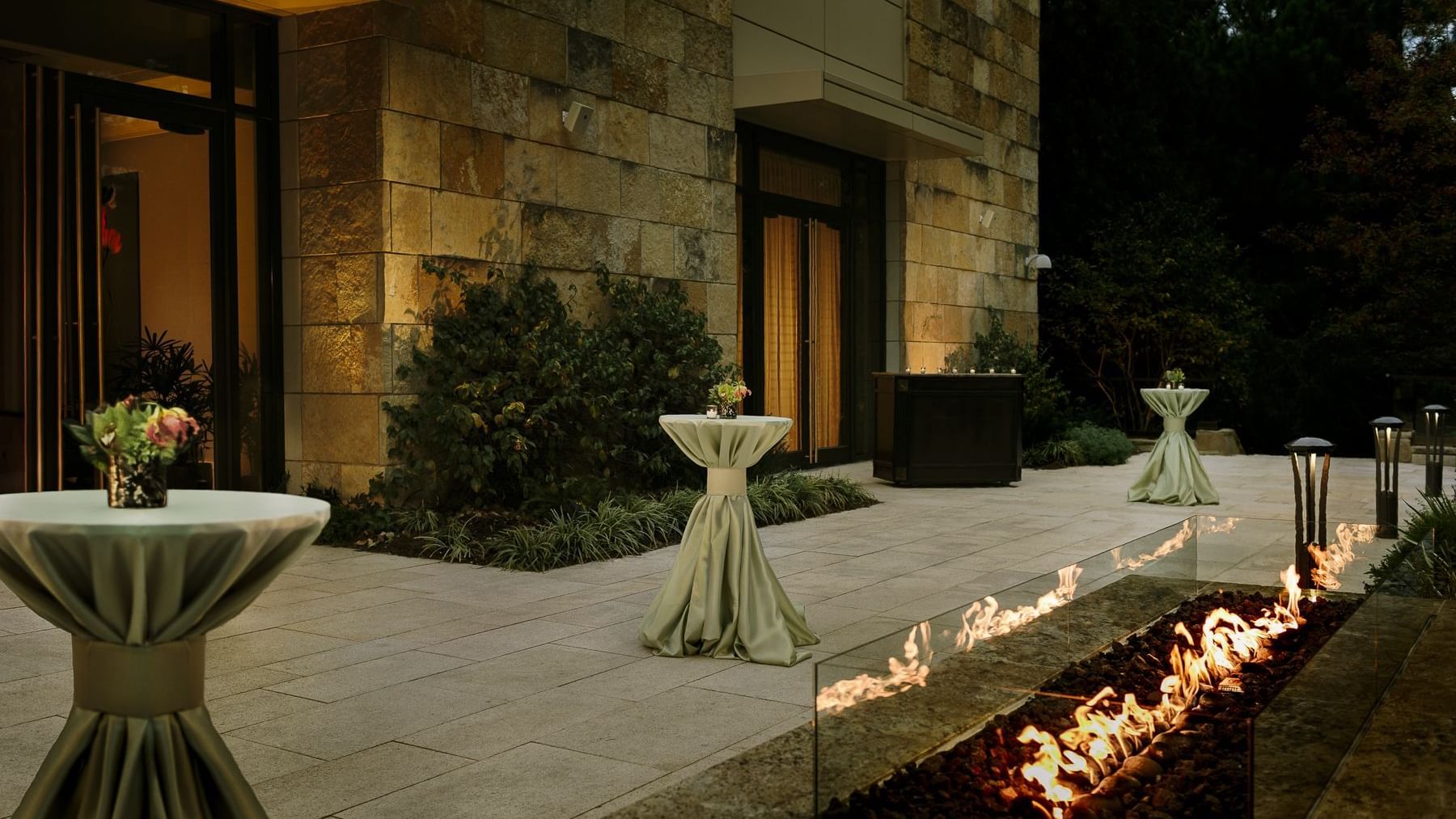 Ballroom
An impressive, spacious room with soaring twenty foot ceilings, intricate custom carpeting, breathtaking lighting, the ballroom is the space to create the ultimate event of your design. With 9'x16' drop down screens, 8000 Lumen DLP Data, 4k technology with enhanced audio-visual equipment, original artwork and natural light complete this space.
The Ballroom can be divided into two separate venues and features a private prefunction space and outdoor terrace.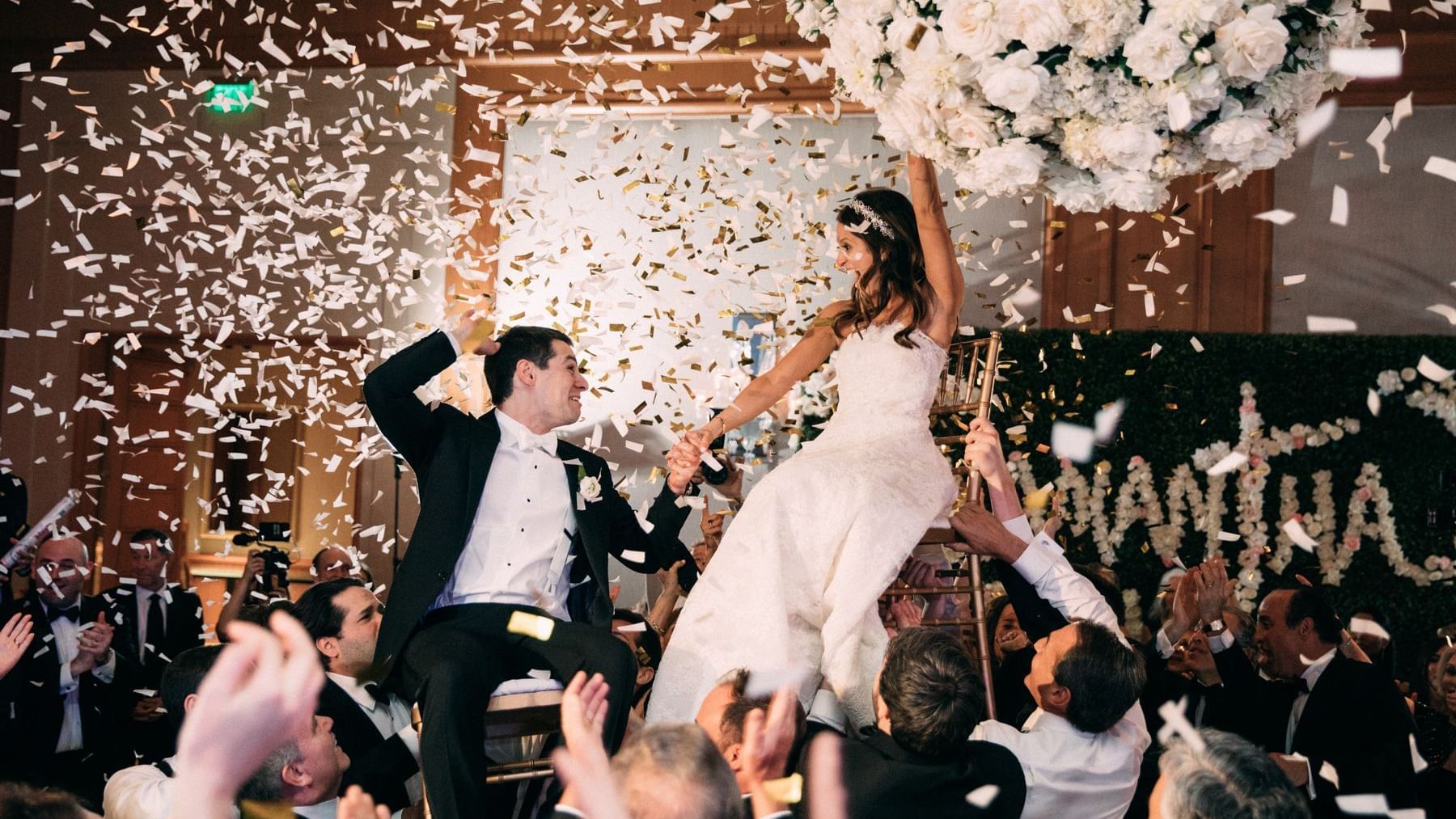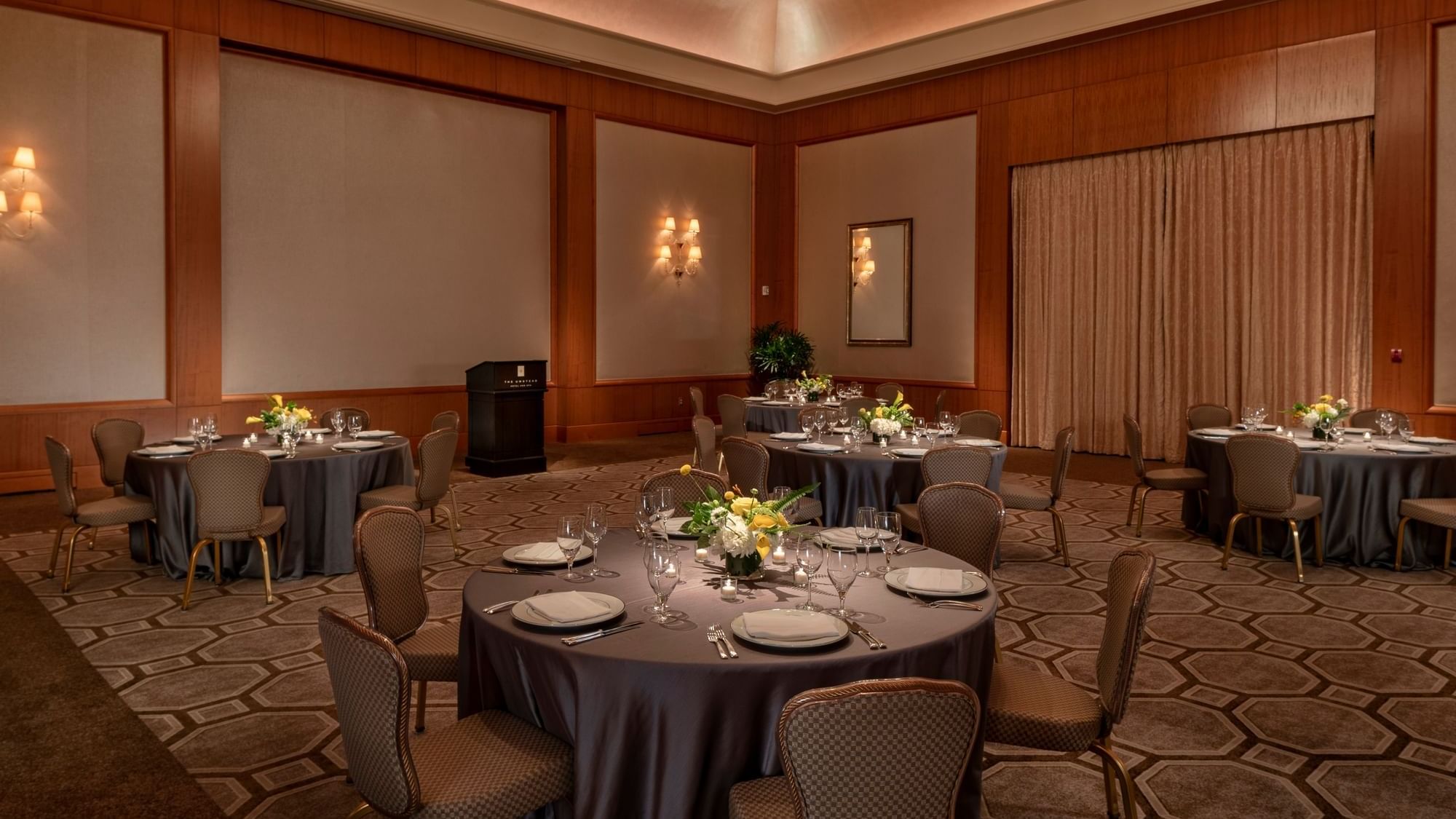 Salon
An exquisitely decorated, elegant room filled with natural light pouring in from lakefront windows the Salon features brocade-lined walls, a modern Italian chandelier and fixtures, and a muted palate. A 7'x11' drop down screen and advanced sound capabilities make The Salon the ultimate space for business or pleasure.
Includes the outdoor terrace which features a stone and glass encased fire pit, overlooking our three acre lake. The perfect place to enjoy a cocktail reception lake side, with the added illumination of the fire.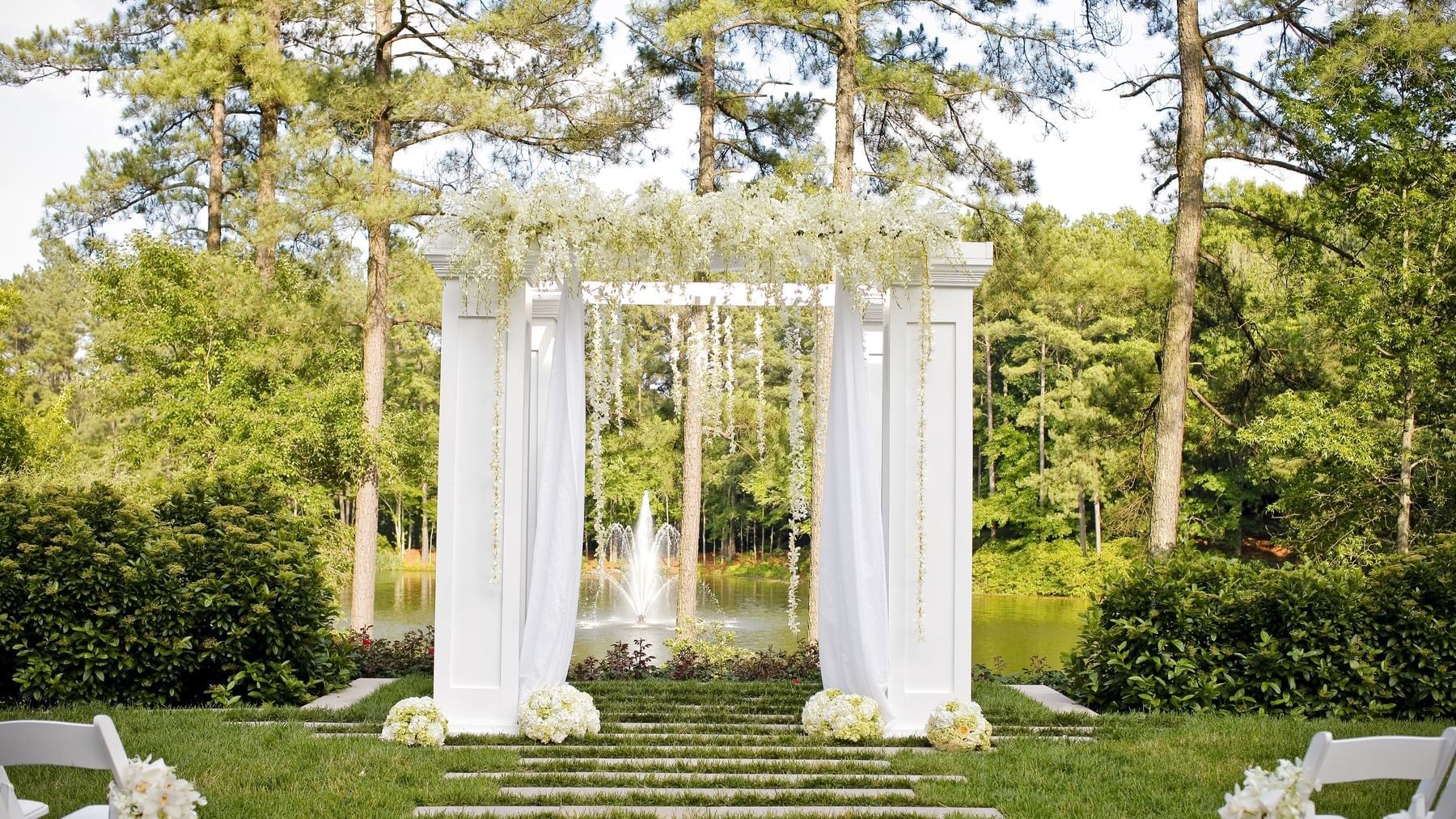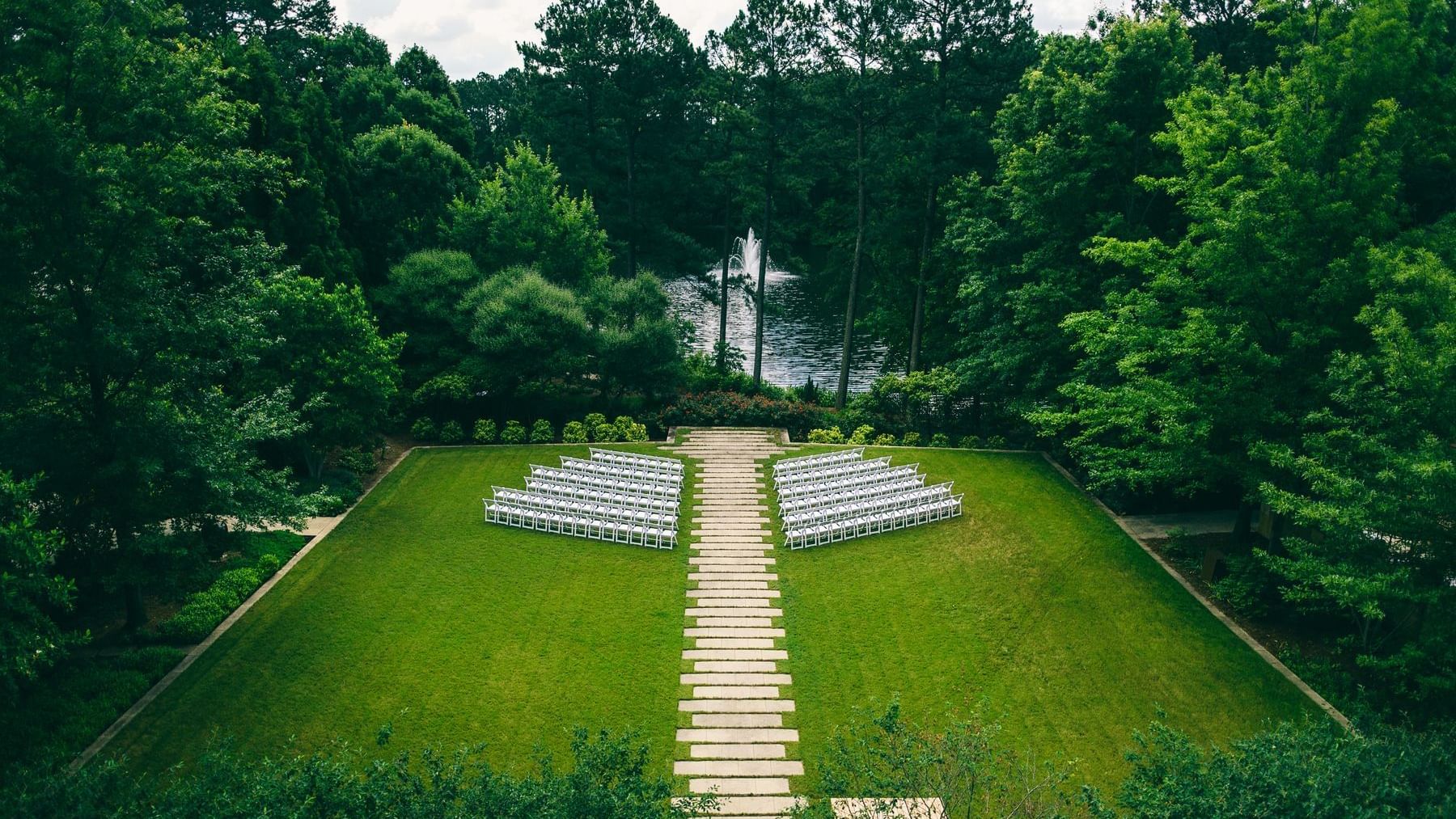 Wedding Lawn
The property's expansive and beautifully landscaped lawn is a natural choice for an elegant outdoor wedding, allowing couples to exchange vows against a spectacular and serene backdrop. Wide stone pavers create a dramatic aisle-like pathway leading to the hotel's private lake, surrounded by woodlands and accentuated with a dramatic fountain.
Wide stone pavers on the wedding lawn create a dramatic aisle-like pathway to the hotel's private lake.