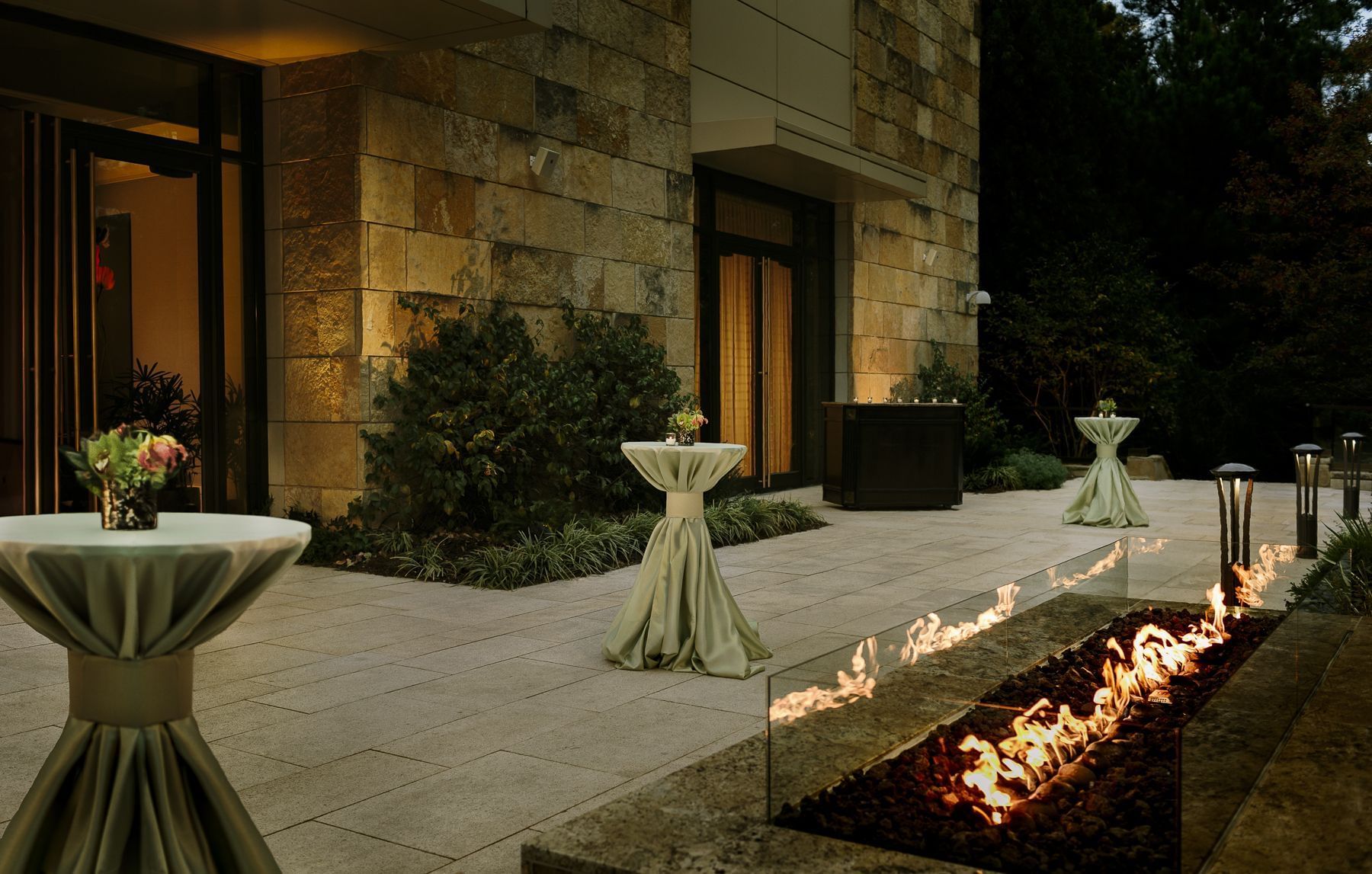 Meeting Venues
Discover Our Elegant Conference Spaces
From our boardroom to our ballroom, The Umstead Hotel offers more than 10,000 square feet of artful and elegant conference and event spaces to suit any business group or gathering in Cary, North Carolina.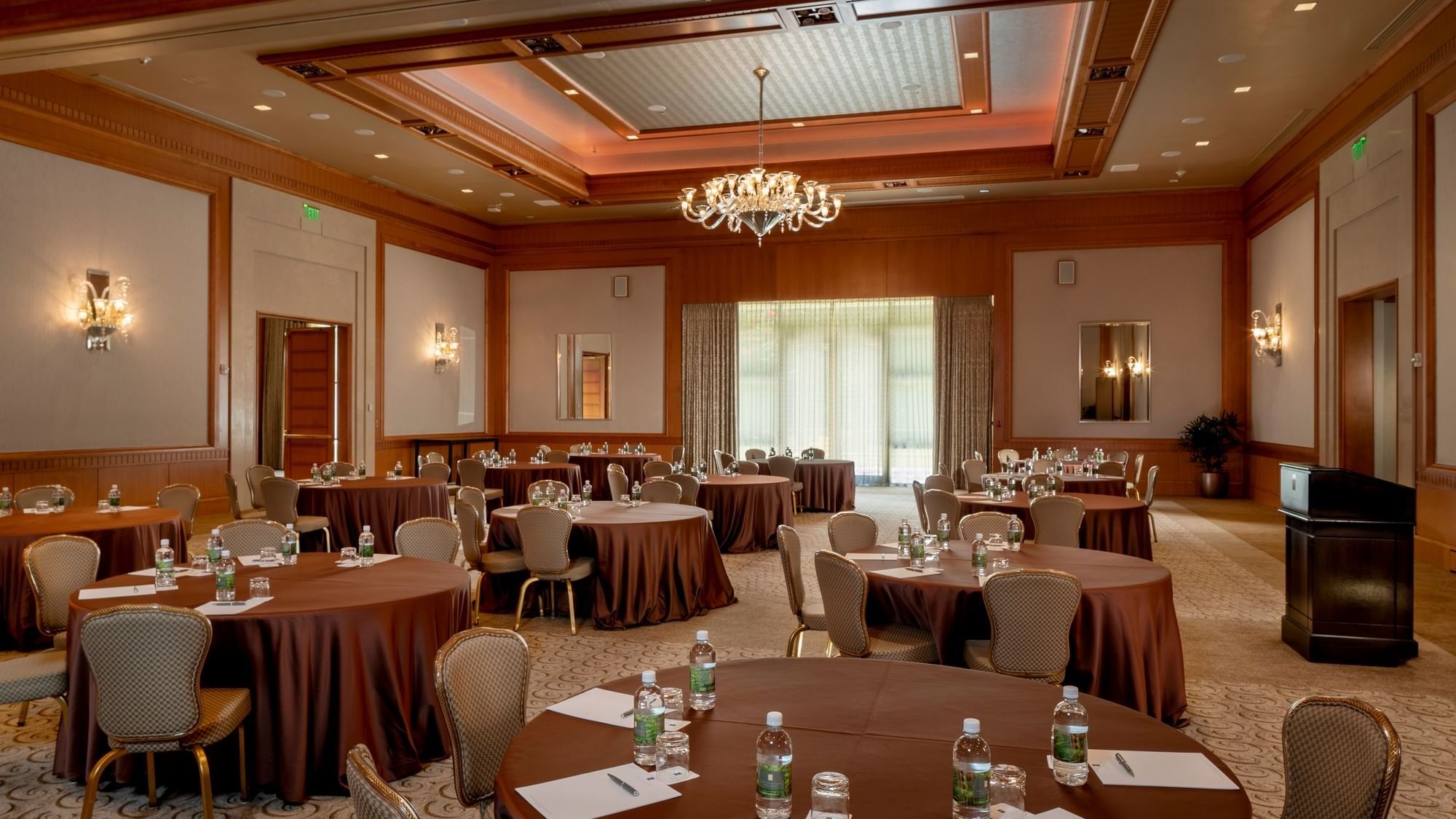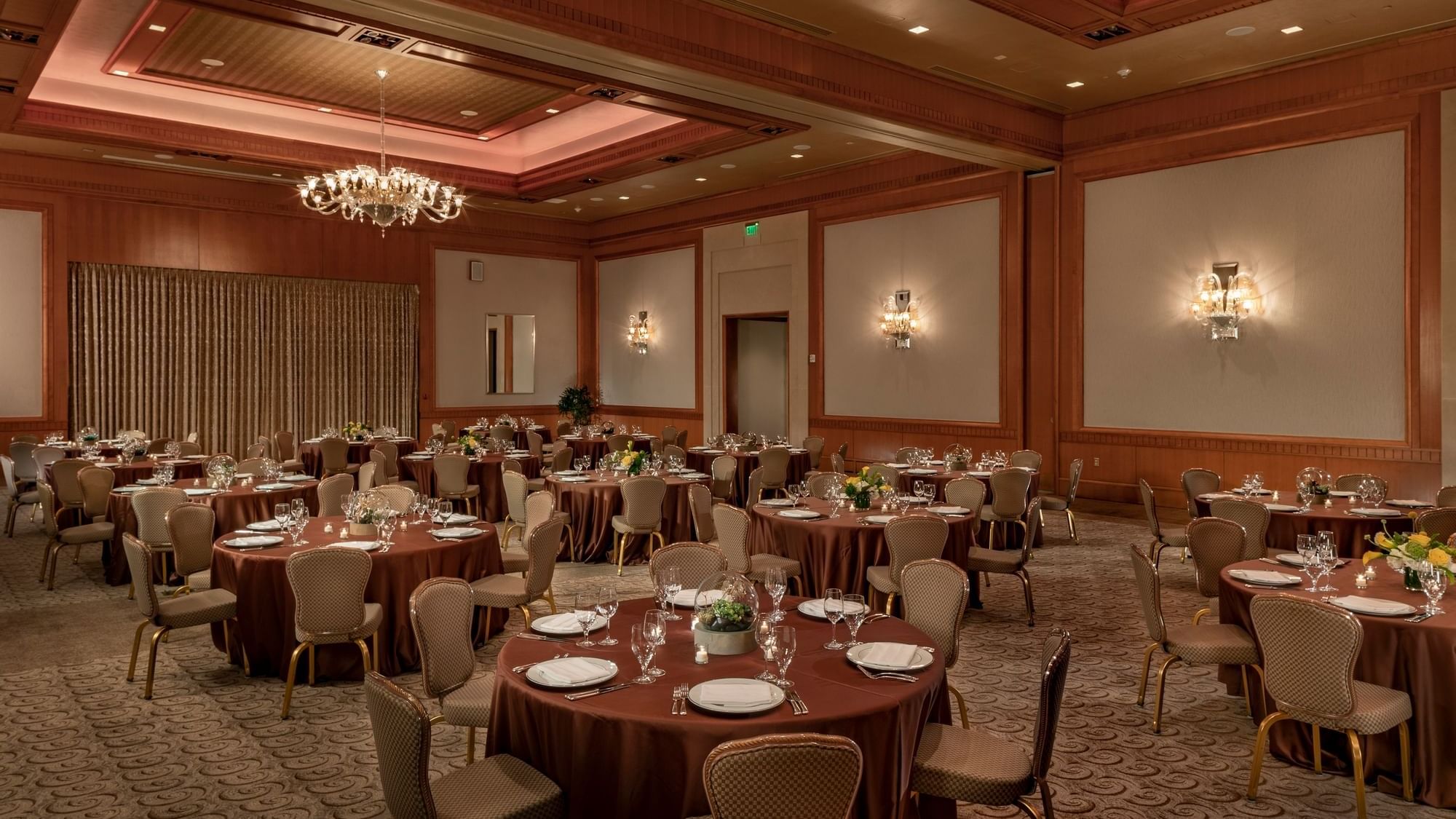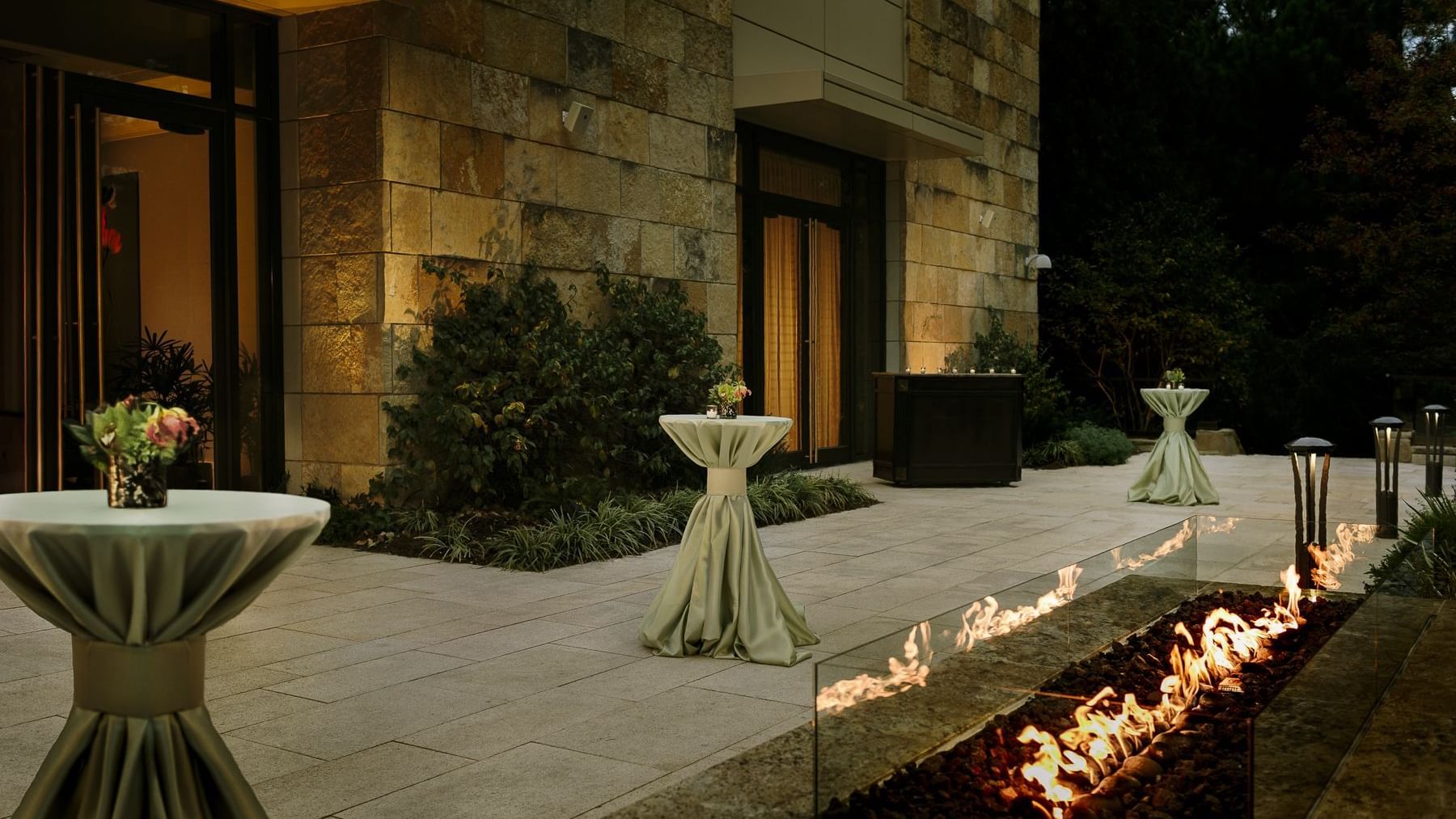 Ballroom
An impressive, spacious room with soaring twenty foot ceilings, intricate custom carpeting, breathtaking lighting, the ballroom is the space to create the ultimate event of your design. With 9'x16' drop down screens, 8000 Lumen DLP Data, 4k technology with enhanced audio-visual equipment, original artwork and natural light complete this space.
The Ballroom can be divided into two separate venues and features a private prefunction space and outdoor terrace.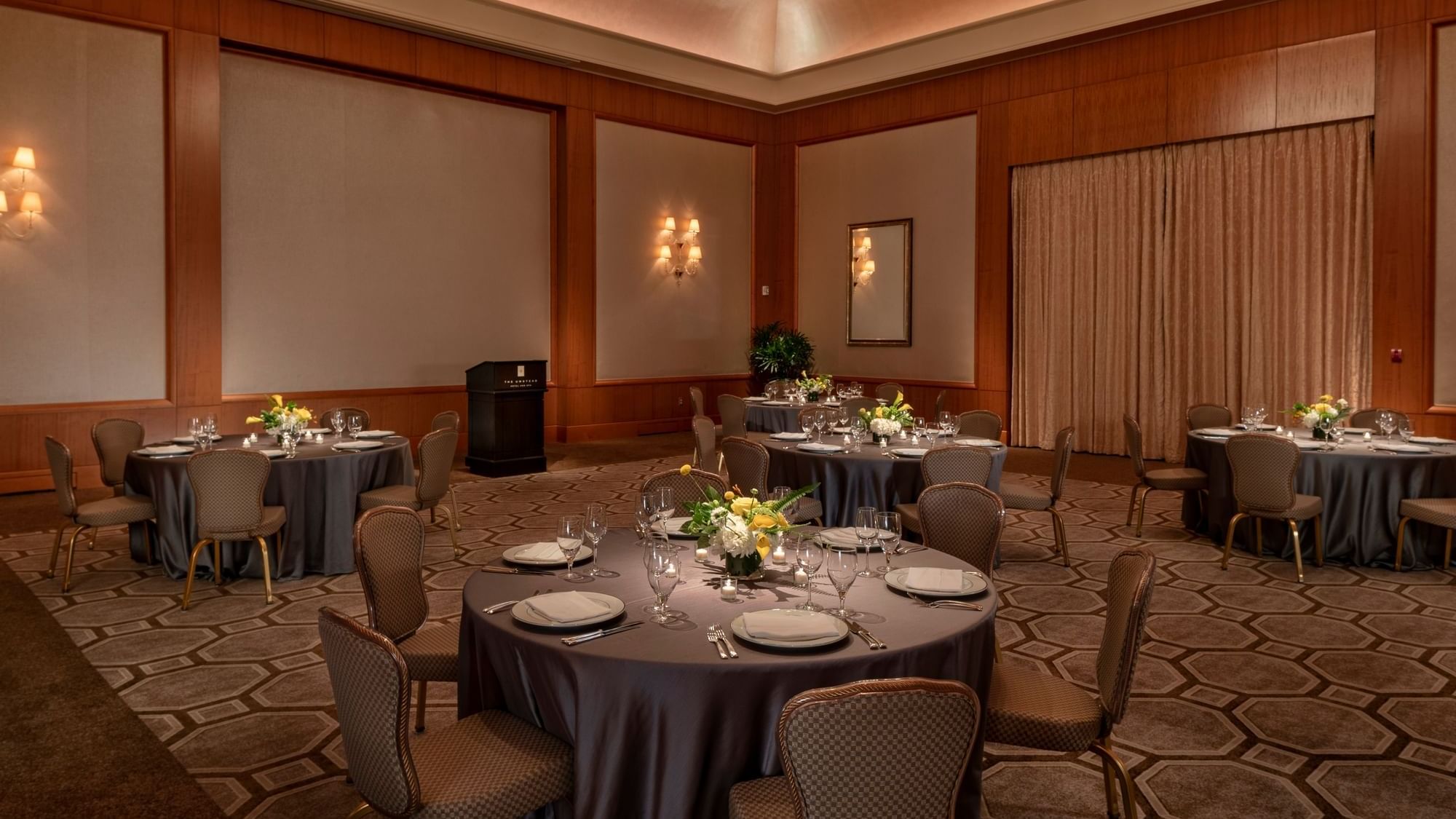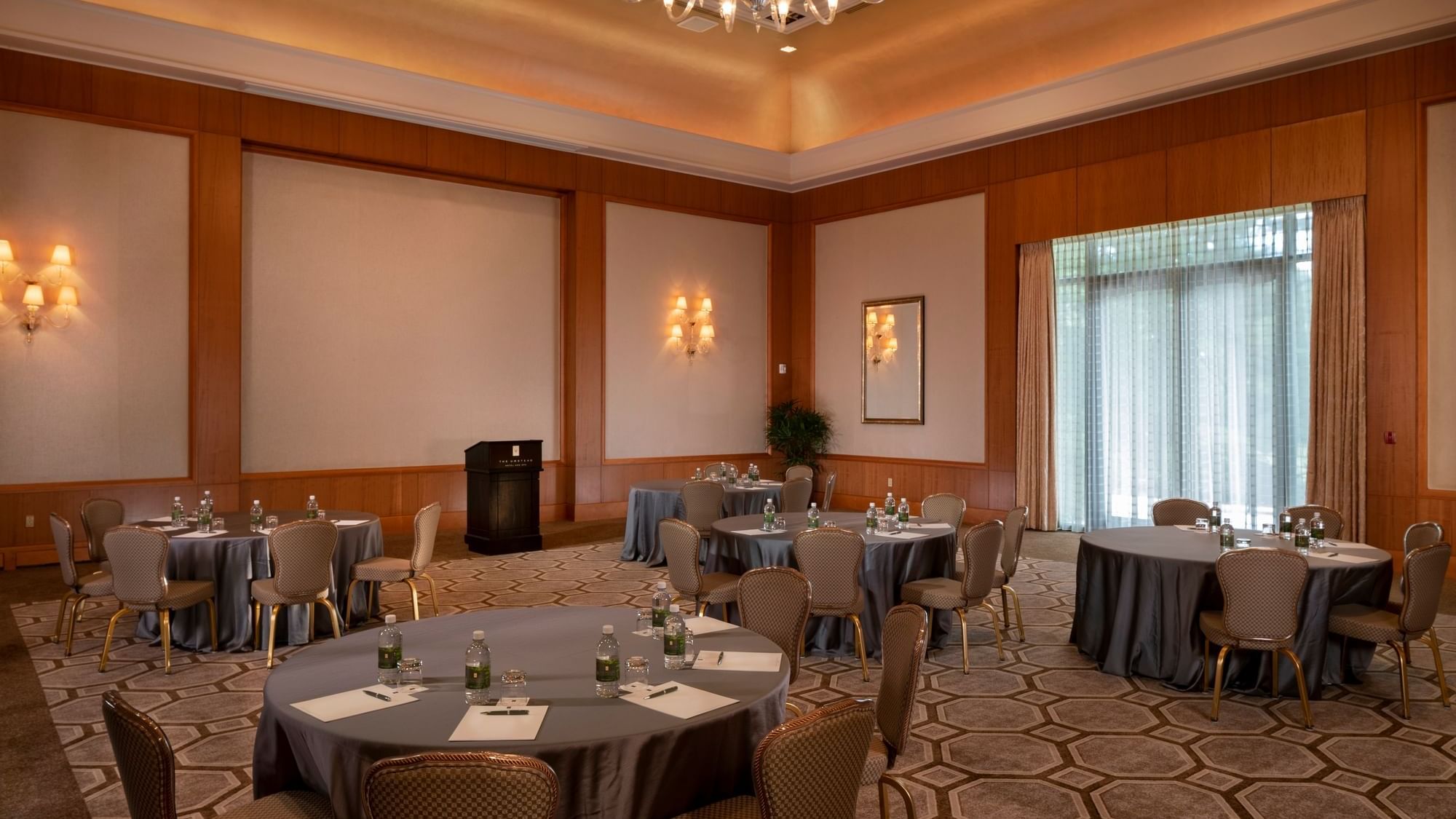 Salon
An exquisitely decorated, elegant room filled with natural light pouring in from lakefront windows the Salon features brocade-lined walls, a modern Italian chandelier and fixtures, and a muted palate. A 7'x11' drop down screen and advanced sound capabilities make The Salon the ultimate space for business or pleasure.
Includes the outdoor terrace which features a stone and glass encased fire pit, overlooking our three acre lake. The perfect place to enjoy a cocktail reception lake side, with the added illumination of the fire.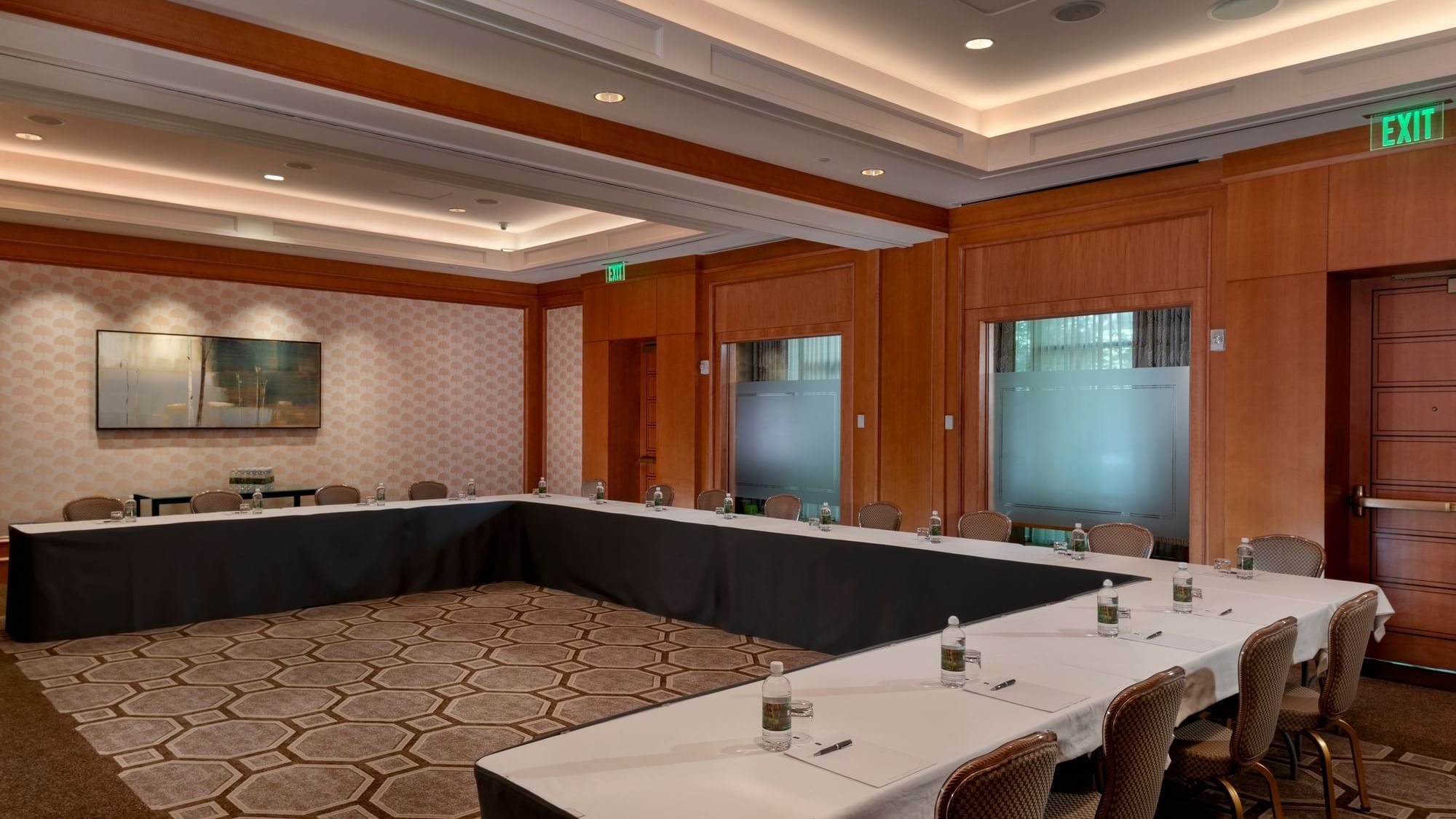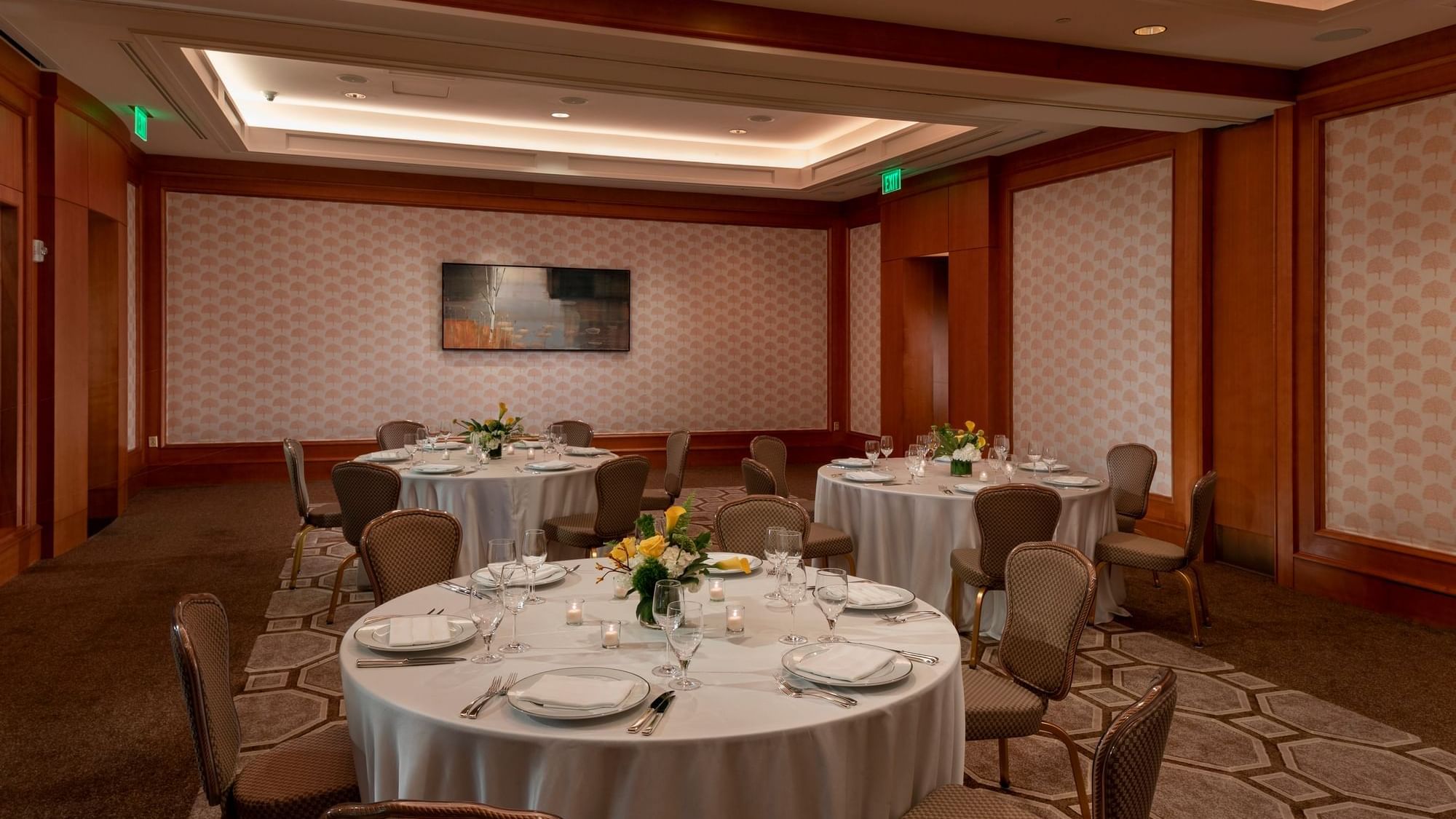 Sycamore
The Sycamore is the ideal space for your next event. With a variety of room configurations available, including a retractable wall to divide the space, the Sycamore room is flexible to suit a wide range of meeting styles. Featuring 6'x9' drop down screens and 5000 Lumen DLP Data Projection, signature artwork, and frosted glass windows.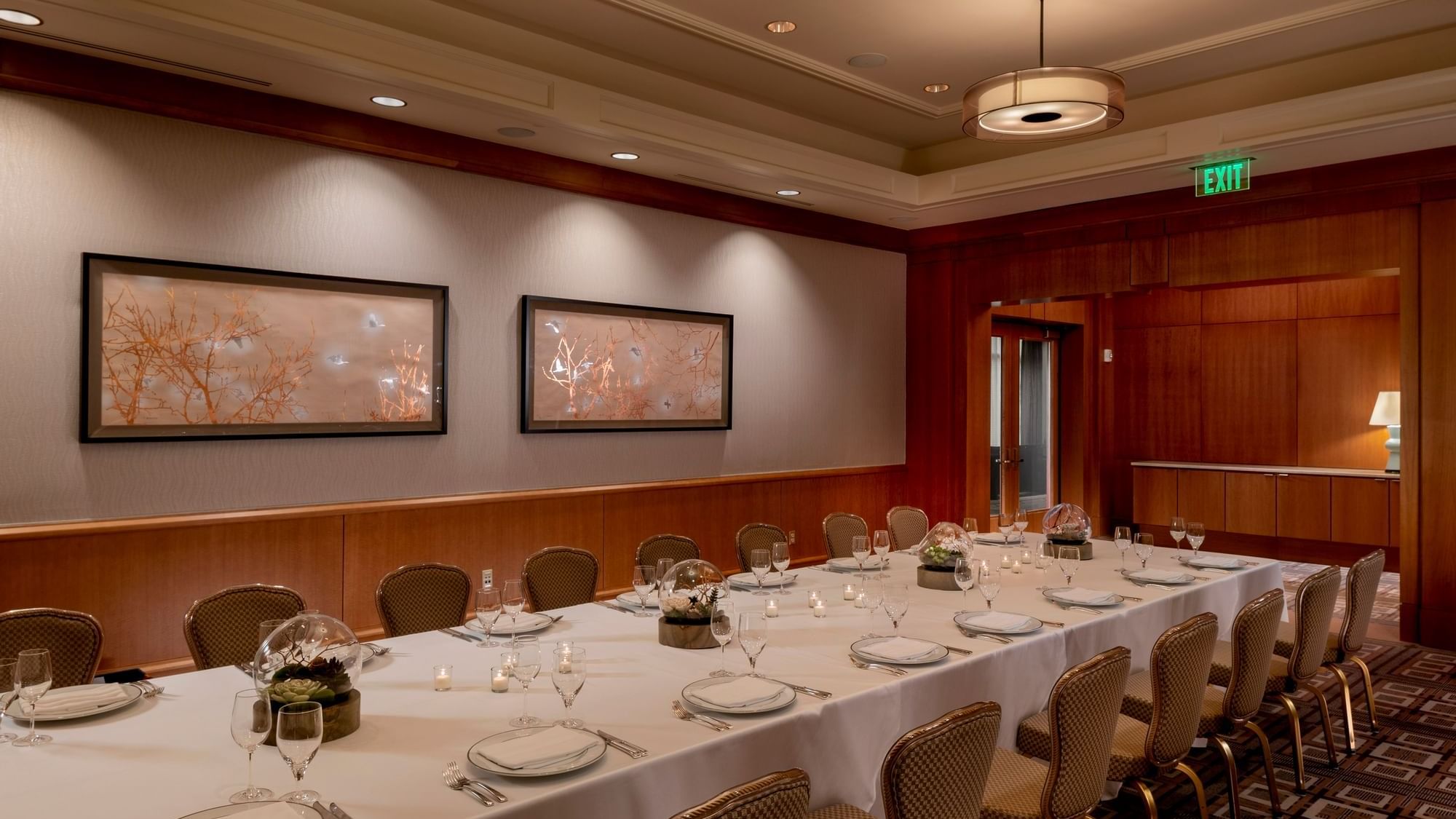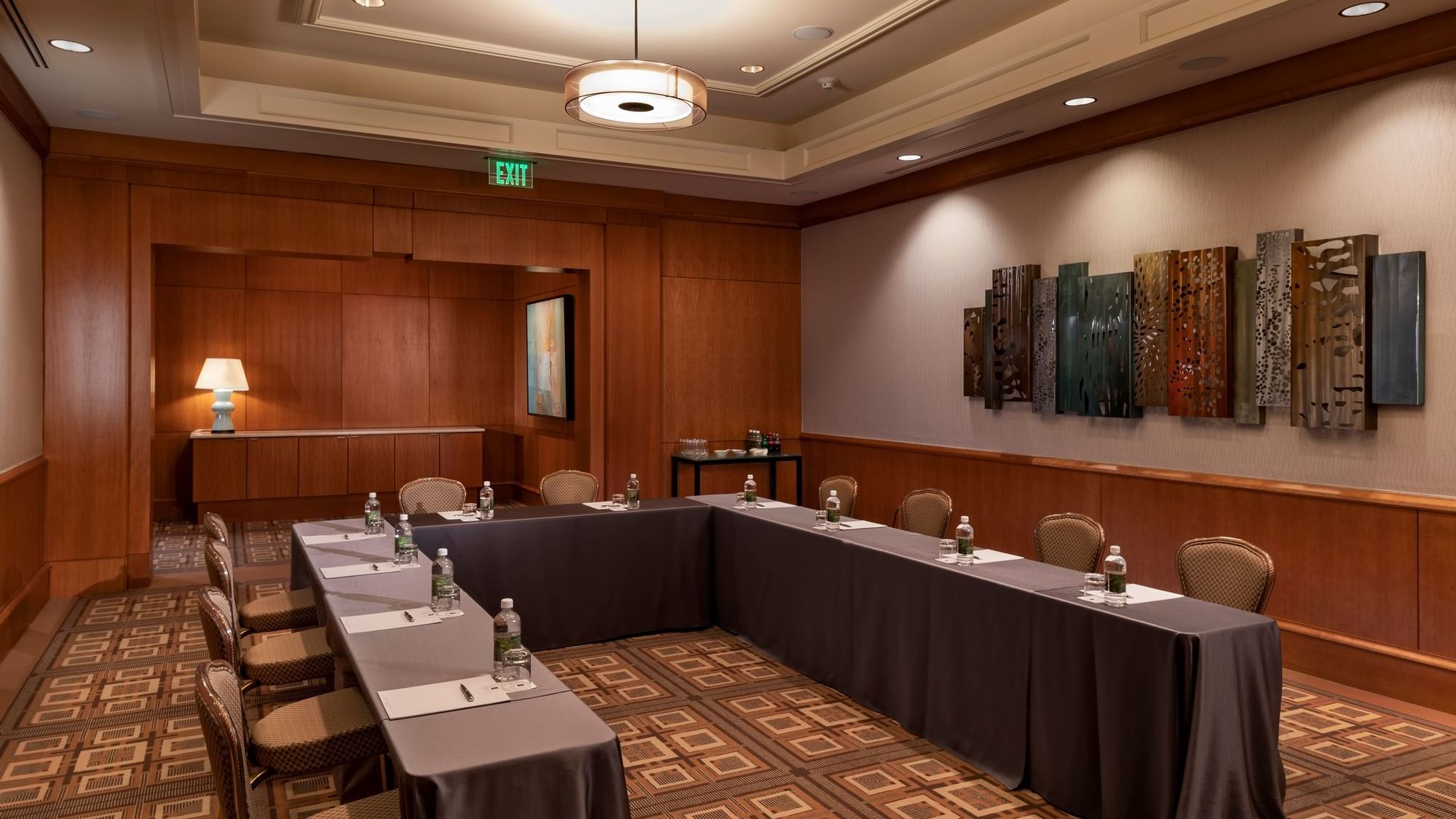 Cedar
Elegant décor, including fabric lined walls in soothing earth-tones, Murano light fixtures and hand selected artwork. The Cedar Room is ideal for intimate meetings, meal spaces and evening events. It also includes a lovely interior pre-function space with built in credenzas and glass double door entryway.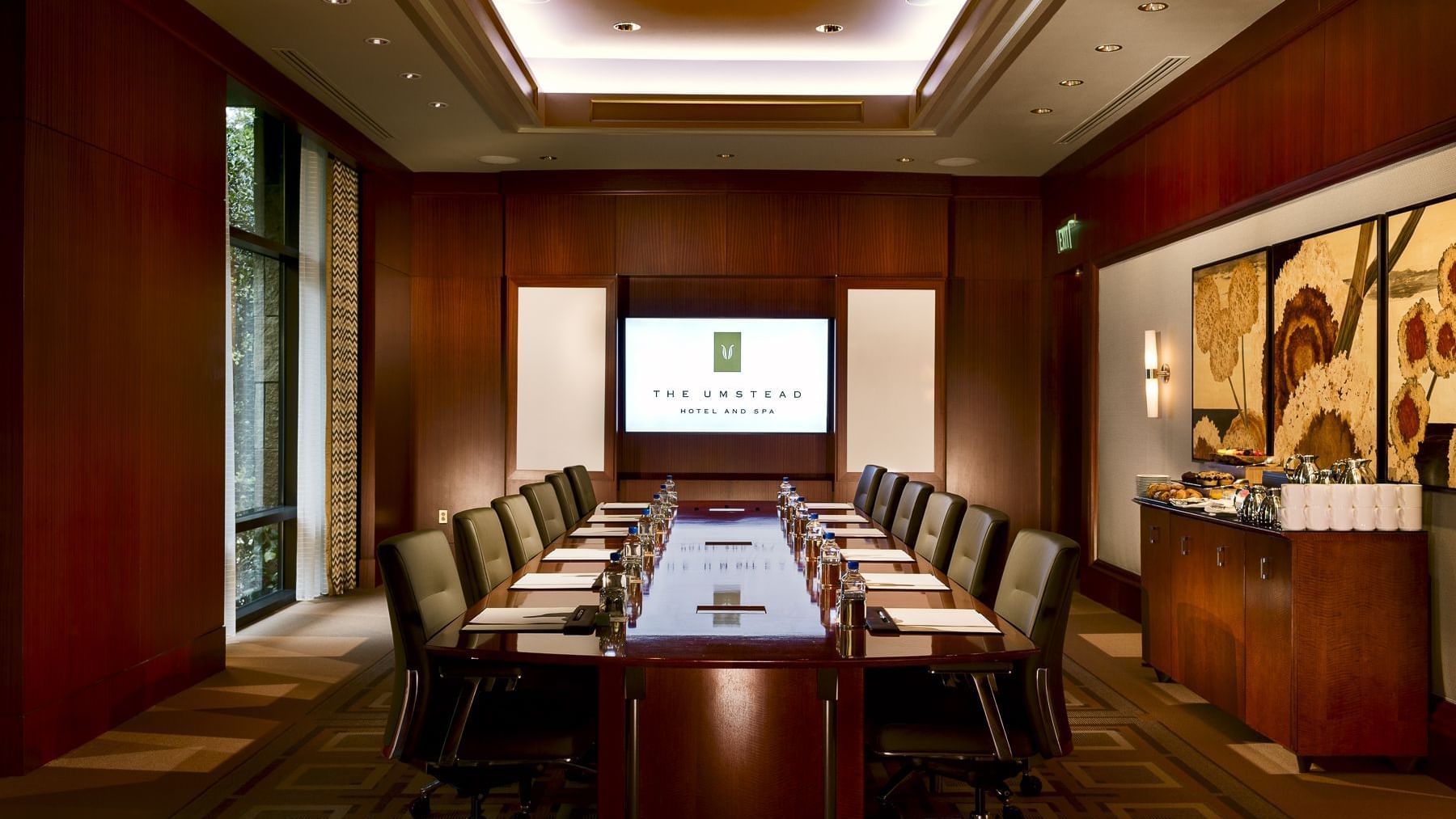 Boardroom
The Boardroom features floor to ceiling windows with natural light, silk lined walls and the best in technology for your group. With seating up to 16 people and features such as a 75" 4k High Resolution monitor and video conferencing capabilities, the Umstead Boardroom is a setting that cultivates collaboration.