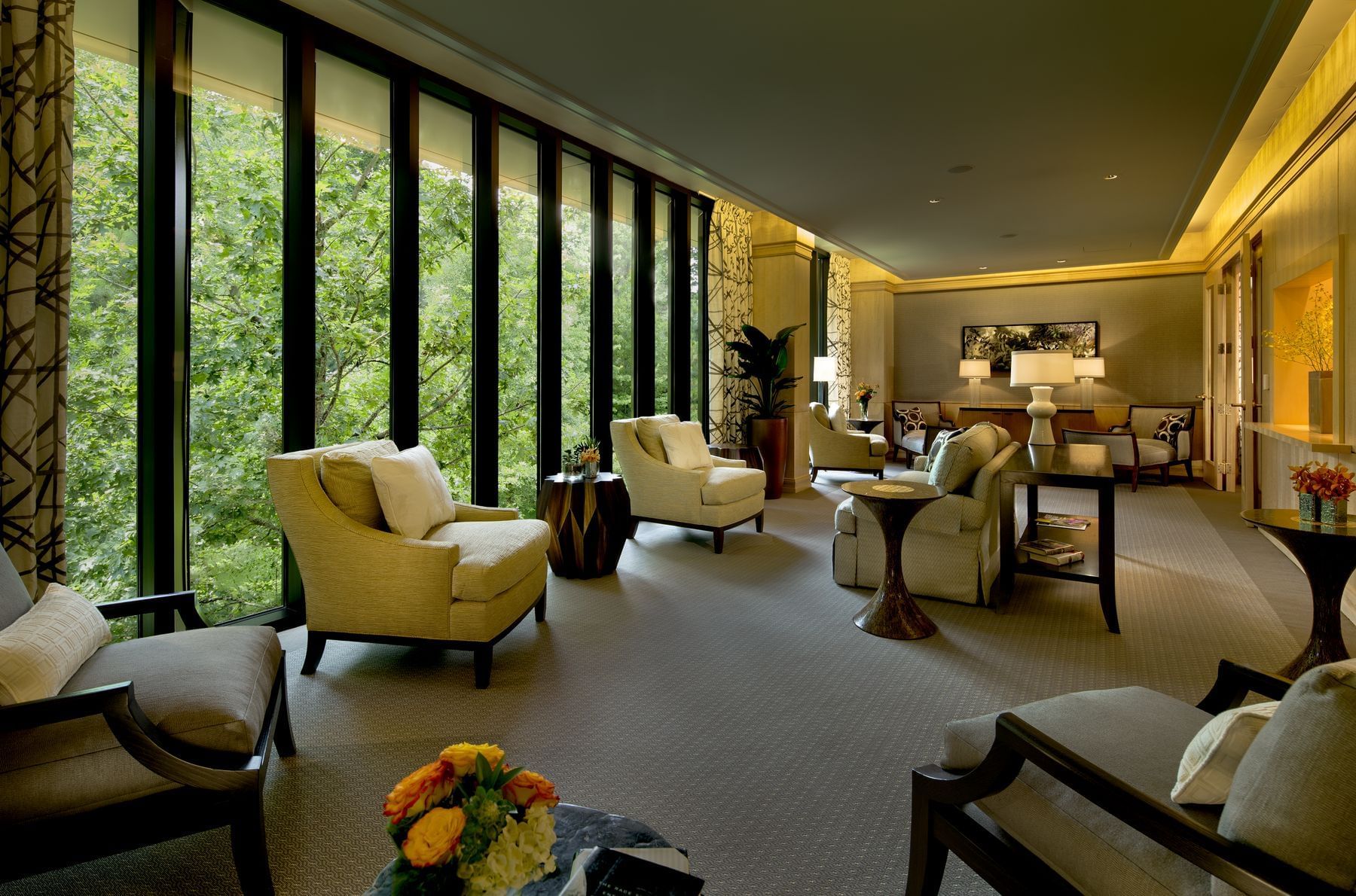 Spa Information, Policies, & Pricing
Replenish Your Body and Soul
*Starting on August 1st of this year, the Umstead Spa will close for approximately four months for interior renovations. The Spa will undergo a full renovation of the relaxation areas, wet therapy areas, treatment rooms, and nail salon. Added features will also enhance the pool area. The Umstead has retained the services of Forrest / Perkins Associates, of Dallas, TX for the new Interior Design of the space, furnishings and materials. It is our intention to make the Umstead Spa an elevated place for deep relaxation and wellness for our guests. The Spa management anticipates to reopen the Spa for full services in early December.*
The Umstead Hotel and Spa is a haven of wellness and tranquility consistently acclaimed among the best spas in the Raleigh, North Carolina area. Whether you've come to replenish your body and soul with a pampering spa therapy or to transform yourself with a beauty treatment, this is where life's daily stresses and distractions disappear into the whispering Carolina pines.
Information
Hours of Operation
*Starting on August 1st of this year, the Umstead Spa will close for approximately four months for interior renovations. The Spa will undergo a full renovation of the relaxation areas, wet therapy areas, treatment rooms, and nail salon. Added features will also enhance the pool area. The Umstead has retained the services of Forrest / Perkins Associates, of Dallas, TX for the new Interior Design of the space, furnishings and materials. It is our intention to make the Umstead Spa an elevated place for deep relaxation and wellness for our guests. The Spa management anticipates to reopen the Spa for full services in early December.*
Current Covid-19 Protocols
Spa guests with facial or massage appointments will have 45 minutes of access to the spa and facilities after the conclusion of their treatment.
The steam room is currently unavailable to maintain social distancing for the health of our guests and staff
The Spa will be limiting the number of treatments available each day, to maximize social distancing and allow time for sanitization of treatment rooms
The Spa is meeting or exceeding all state, local regulatory guidelines relating to sanitation and hygiene
Employees will wear masks and in some cases gloves
Providers are required to wash hands for a minimum of 20 seconds at the start and end of a treatment/service
Guests may forego accessing communal spaces if requested
No charges to guests unable to make their appointment due to illness with advance notice
All treatment spaces will be fully sanitized between each service
Clean and sanitized linens, towels, robes, and slippers will be provided for each service
Will continue to provide clean sanitized linens, towels, robes, sandals, ect. for each service
Age
You must be 18 years or older to enjoy our services and facilities. Identification may be requested upon check-in. Guests under the age of 18 and older than 8 years old, may receive a manicure or a pedicure, when accompanied by an adult.
Electronic Devices
To help facilitate a serene environment and protect our guests privacy, we ask that you leave all electronic devices in your locker upon arrival. Cell phones and other electronic devices are not permitted in the treatment rooms or wet areas, including the sauna, steam room and whirlpool.
Reservations
Please contact us at 919-447-4041 for all reservations. If you have a preference for a male or a female provider, please advise at the time of booking and our team will do their best to accommodate you.
Cancellations or Missed Appointments
To better serve our guests, we ask that you provide us with a 24-hour notice if you need to cancel or reschedule your appointment to avoid being charged the entirety of your service. All "No-shows" will be charged in full to the credit card or the room. We request a 72-hour notice for the cancellation of any spa package or appointments for parties of five or more.
Health Considerations
Please inform your reservations agent at the time of booking if you are pregnant, have high or low blood pressure, any physical ailments, allergies or any condition that may prohibit massages, skin care therapies or exposure to heat. We discourage excessive alcohol consumption prior to, during or immediately following spa treatments, sauna, steam or whirlpool use. Please avoid immediate sun exposure after any skin care therapy.
Arrival
Parking is available at the Umstead Spa as well as complimentary valet parking at the hotel's front entrance. If you are receiving a facial, a body treatment or a massage, we ask that you arrive at least 15 minutes prior to your scheduled appointment. For nail care appointments, please arrive ten minutes prior to the scheduled time. All appointments begin with a brief consultation with your therapist and conclude at the scheduled time.
Service Charge
For your convenience, a 22% charge will be added to all services and packages. If you feel you have received exceptional service, additional gratuities may be left at your discretion.
Gift Cards
The ideal gift for any occasion, The Umstead Gift Card is available for purchase in any dollar amount and redeemable throughout The Umstead Hotel and Spa. Cards must be presented at the time of the service to be redeemed. The Umstead Hotel and Spa is not responsible for lost or stolen cards. Gift cards are non-refundable. Please review facility usage and fees for limitations. Prices are subject to change without notice. Gift cards do not expire.
Personal Possessions
Please avoid bringing jewelry or other valuables to the spa. If you are a guest of the hotel, please leave your valuables in your guestroom safe or in a hotel safety deposit box. The spa is not responsible for broken, damaged or misplaced items.
Dining
Please enjoy healthy snacks and beverages on the second floor of the spa with our compliments. For a full spa experience, we highly recommend reserving a table for lunch in our signature restaurant Herons to enjoy seasonal menus with locally sourced ingredients or our all-day menu available in our Bar & Lounge. The Umstead Spa is pleased to open any bottle of wine at the corkage fee of $25 per 750 mL bottle with a maximum of two bottles (1500 mL).
Fitness Studio
*Due to state regulations for COVID-19 the Fitness Studio is available to hotel guests only, and occupancy is limited to a maximum of 6 people.*
Featuring an expansive cardio section, Peloton bikes, strength training equipment as well as floor space for stretching and yoga, our Fitness Studio is open 24/7 for overnight guests of the hotel.
Celebrations and Group Experiences
Let us customize a package for that special group event or person. This offer is Ideal for bridal parties, client appreciation or celebrations with friends and family. Please inquire within.
The Spa Boutique
The boutique nestled in The Umstead Spa is the perfect place to find a gift for a loved one or a treat to take home.
Facility Usage and Fees
Due to COVID-19, spa access, occupation capacity, and some spa amenities may not be available or may have limited use.
Spa access is granted with a scheduled massage or facial treatment valued at $160 or more. On Mondays through Thursdays, local guests may enjoy limited access to the outdoor seasonal pool and some amenities of the spa with a treatment valued at $160, including usage of the sauna, the whirlpool, co-ed lounges, the co-ed current pool and the meditation courtyard. Spa appointments on Friday, Saturday and Sunday are reserved for Hotel guests only. Weekend access to the pool and fitness center is also reserved for guests with hotel reservations. Due to COVID-19 recommendations for social distancing, guest occupancy is limited in The Spa. Spa access is limited to Hotel guests with spa appointments only.
Please note: gender separate areas of The Spa are clothing optional; swimsuits are required for the co-ed outdoor current pool.
During Holiday and Special event dates, Spa treatments are reserved for overnight Hotel guests only.
All prices and dates are subject to change without notification.
Return Policy
Returns and exchanges are accepted within 7 days of purchase with a receipt. With the exception of skincare products and sale items which are final sale. No returns or refunds will be provided for these products.
Smoking
The Umstead Spa is a non-smoking facility.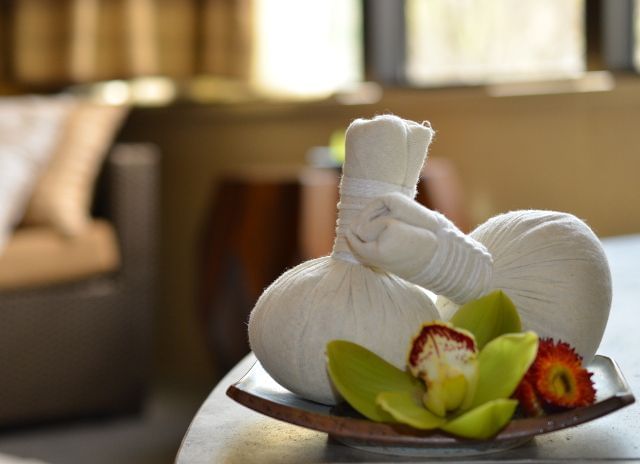 Reserve a Spa Treatment
For Reservations Call
919-447-4041