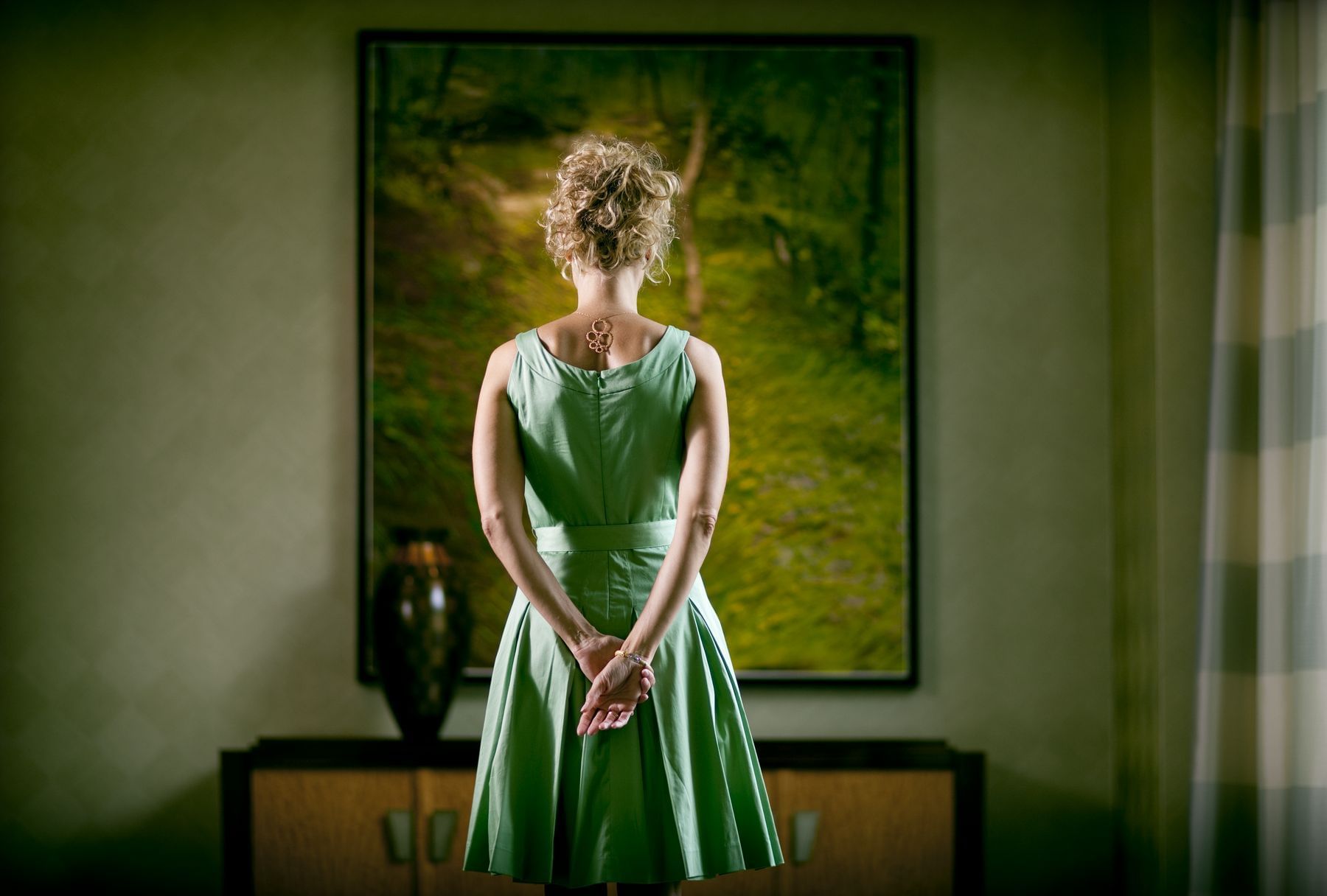 Art Collection
Featuring the Works of Local and National Artists
The Umstead Hotel and Spa's private collection is carefully curated and features the works of renowned local and national artists, including famed glass artist Dale Chihuly.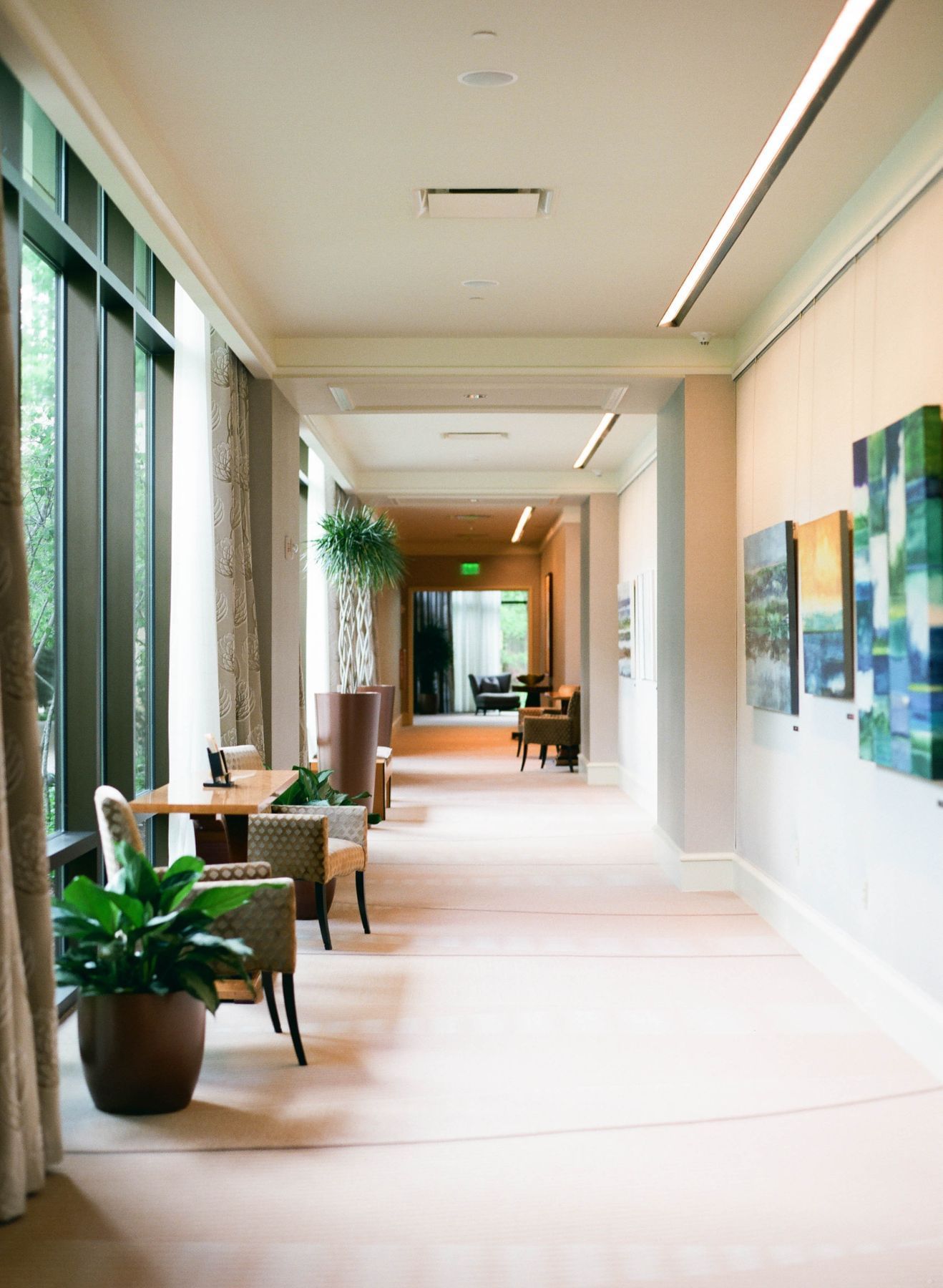 The Collection
A dedicated art gallery, which changes seasonally, allows The Umstead to rotate new artists' work into the hotel to complement the permanent collection. The pieces featured in the collection are modern and minimalist, adding to the contemporary, clean design of the hotel.
Guests are invited to take self-guided tours of the hotel's collection with the guidance of an art brochure that's available at the concierge desk.
For upcoming art gallery openings, please visit our event calendar.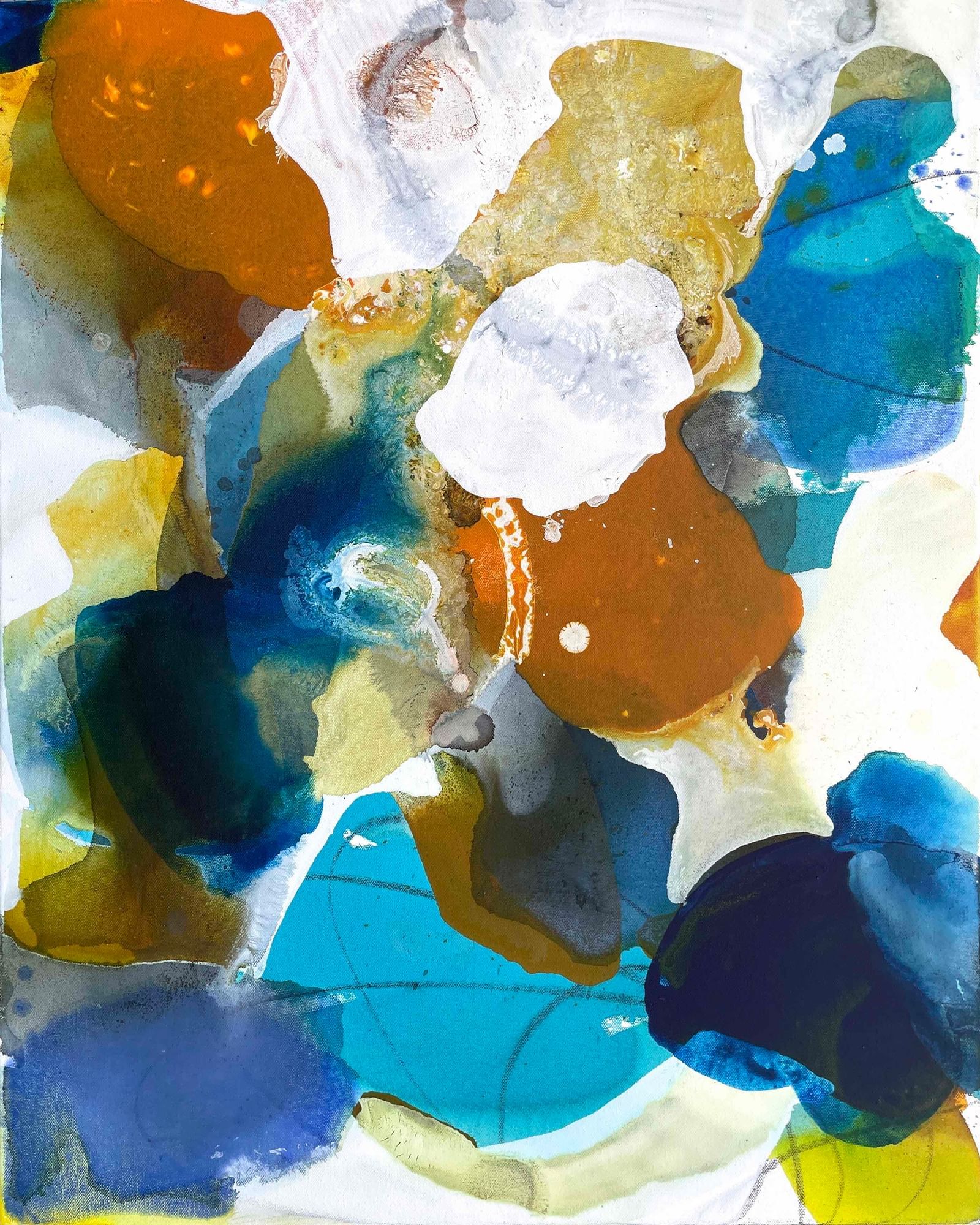 Garden of Memories
Works by Liz Barber Leventhal
Liz Barber Leventhal studied painting at the Massachusetts College of Art and Moore College of Art in Philadelphia. Since then she has had many solo and two person shows. Leventhal's paintings are represented in galleries up and down the East Coast, from Florida to New York. Her work has been featured in publications including Art Voices, Studio Visit Magazine and Southern Living. She has been commissioned by The Cosmopolitan Resort in Las Vegas and the Beverly Hills Hotel. Her work is widely collected.
Using a varied palette of colors with vigorous brushstrokes, Liz creates paintings that convey nature as constantly changing, shifting, and moving. Atmospheric landscapes blend with drawn images from memory. Her canvases tell a short story by freezing a moment in time and then blending it with an abstracted ground. The common thread that winds through all her work is her ability to capture a light source through its interaction with color. Liz's quiet and gentle nature strongly contrasts with her energetic, confident, and highly textured paintings. Inspirations from nature result in daring and unusual combinations of color, forceful texture and gentle luminosity.
*Beginning August 1st The Gallery artwork is available for purchase through The Gift Shop. For further information please contact The Gift Shop at retail@theumstead.com or 919-447-4065*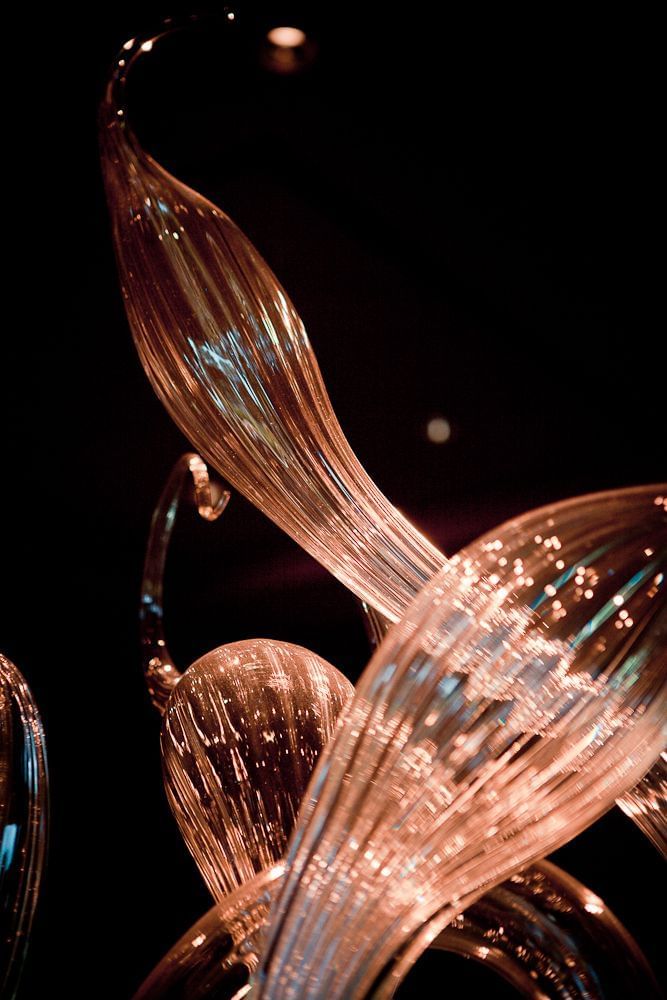 UMSTEAD ART GALLERY
FOR MORE INFORMATION CALL
919-447-4065