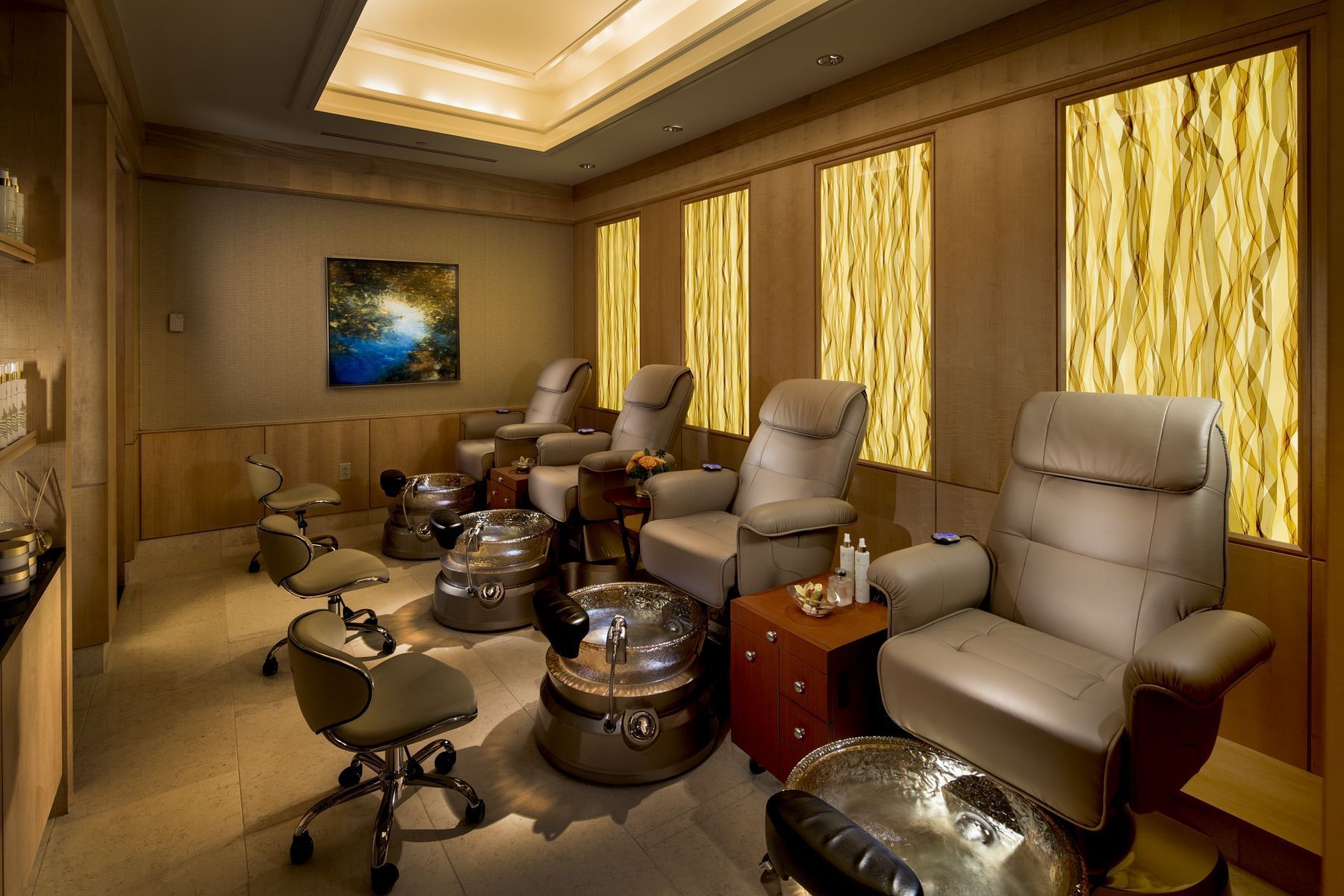 Enhance Your Stay with Manicures & Pedicures
Our Options Range from Classic to Luxury
Treat your hands and feet to a relaxing manicure and pedicure at The Umstead Hotel and Spa, the luxury lakeside spa just moments from Raleigh! Please note, we cannot perform nail services to guests currently wearing artificial nails such as acrylic, gel, or silk nails.
Classic Manicure
40 minutes
This relaxing manicure will rejuvenate your hands, nails and cuticles. Buffing or polish application is the finishing touch for this nourishing treatment.
The Umstead Luxury Manicure
50 minutes
Our luxury manicure begins with a hand exfoliation, you are then treated to a soothing hand massage followed by a paraffin treatment for the ultimate indulgence in hand and nail care.
Serenity Manicure
50 minutes
Stimulate your skin in this balancing nail experience. Hands are softened with a relaxing massage with your choice of essential scented oils. Then, a hot paraffin is applied to soothe tired hands and calm the mind. Finish with a polish of your choice in this therapeutic treatment.
Shellac Manicure
45 minutes
Shellac Removal - See Pricing Menu
Shellac combines the ease of polish with the permanence of gel nails. This treatment wears flawlessly for 14 days and is UV cured which creates zero drying time. Please inform our reservations department if you are currently wearing shellac polish, as they will need to schedule a removal.
Pure Manicure
20 minutes
A simple manicure, designed to quickly clean, trim and shape your nails for a fresh, new look. Treatment does not include polish.
De La Terre Organic Manicure
50 minutes
The experience of De La Terre Organic Manicure begins with a nail bath utilizing Mineral Rich Salts. The hands and arms are wrapped with an herbal clay pack infused with all the botanical allies your skin needs to gain clarity and resilience.
Manicure Add Ons
French Polish
Shellac French Polish
Hand Paraffin
Polish Change
Hot Stone
Shellac Removal
Serenity Pedicure
50 minutes
Focusing on both the legs and the feet, this therapeutic pedicure addresses tired, aching muscles to relax and renew you for your next journey. Begin with a warm foot soak in your choice of the following fragrances: Mandarin, Oolong, or Earth. Sip on a complimentary beer or glass of wine while feet are perfectly groomed before enjoying an invigorating massage and a warm cocooning mask for your legs and feet. A polish is then applied to complete the hydrating and balancing treatment.
Classic Pedicure
50 minutes
The calming and conditioning begins with a warm, aromatic soak. Nails are cut and shaped, cuticles are softened and perfected, feet are exfoliated and then massaged with a soothing Umstead Body Butter. A polish application or buffing completes the experience.
The Umstead Luxury Pedicure
75 minutes
This pedicure is the ultimate in luxury. Your lower legs and feet are exfoliated and lightly massaged with hot stones, then treated to a warm paraffin wrap to enhance the benefits of the conditioning products. A polish application or buffing along with a complimentary glass of wine or champagne conclude this service.
Pure Pedicure
40 minutes
This basic pedicure treatment is perfect for a quick clean and trim. Treatment does not include polish.
De La Terre Organic Pedicure
50 minutes
De La Terre's Organic Pedicure begins with a relaxing soak in De La Terre's Mineral Rich Salt. The cleanse is followed by the legs wrapped in an herbal clay pack to help relieve fatigued muscles, sore feet, and fluid retention, all while building skin resilience.
Pedicure Add Ons
French Polish
Foot Paraffin
Hot Stone
Polish Change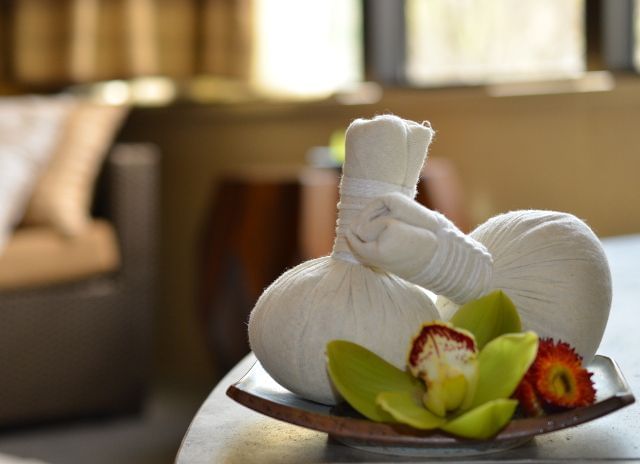 Reserve a Spa Treatment
For Reservations Call
919-447-4041