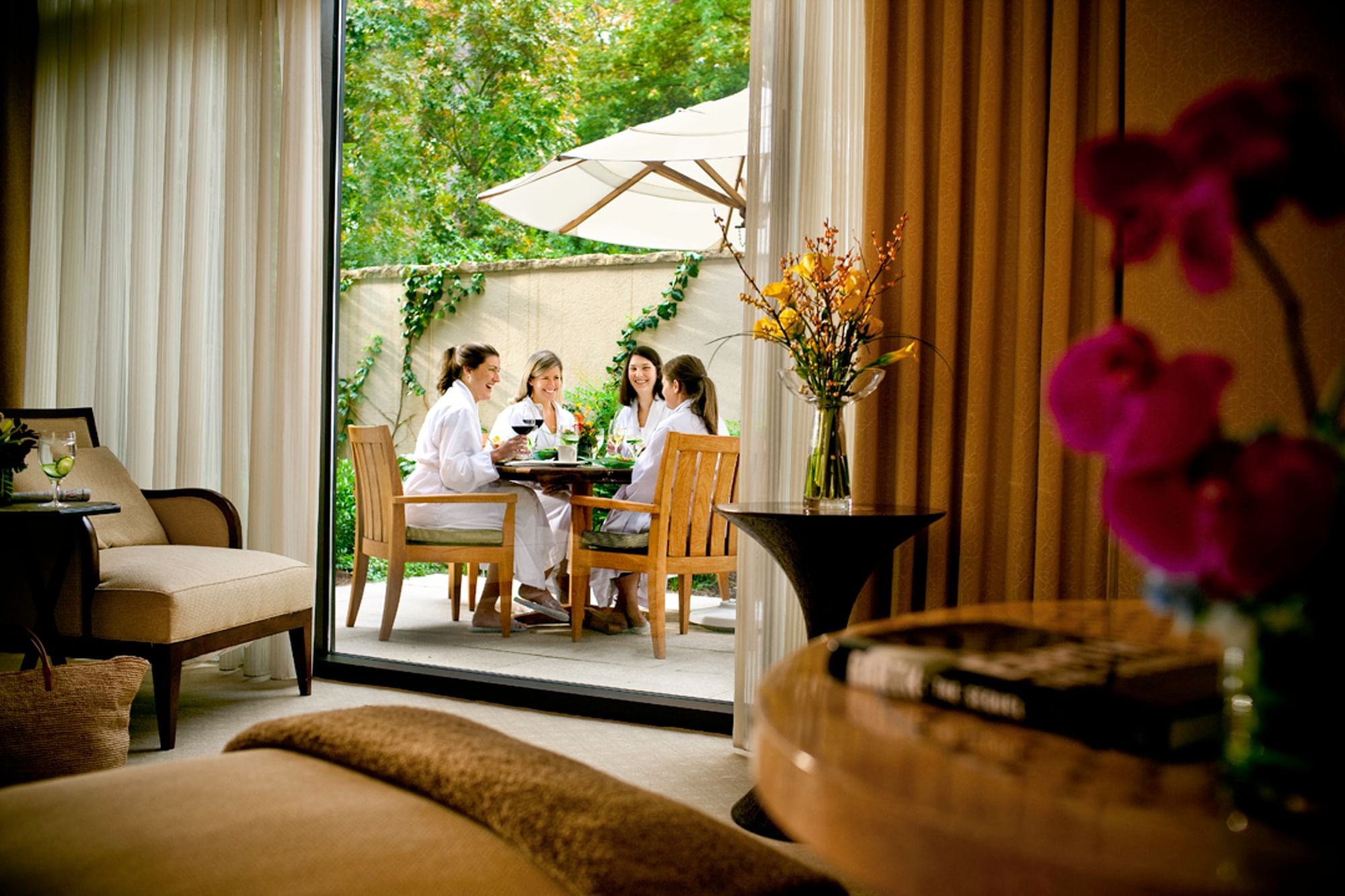 New Treatments
We invite you to explore our East meets West wellness rituals that will relax and reset your body and mind
Abhyanga Massage
60 or 80 minutes
The Abhyanga massage is the ultimate wellness experience. After identifying the aromatherapy that suits you, you are guided through a massage ritual that uses warmed oil for a deeply relaxing massage experience that will encourage detoxification and will moisturize and nurture dry skin.
Energizing Journey
60 or 80 minutes
An energizing journey that uses a scrub to balance and refresh the skin. The body is treated with a dead sea salt scrub and energizing body oil. Tensions are relieved with a head and scalp massage along with a foot massage that uses a special Ayurvedic foot tool to provide special care to the feet.
Shirodhara Treatment
60 minutes
Our Shirodhra treatment uses a traditional ayurvedic method that uses a continuous stream of warm oil poured on to the forehead to create deep relaxation that will bring harmony to the mind and reduce stress. The experience begins with a relaxation ritual of massage to the hands, feet, head and neck. The ritual continues with the core of this experience, the flow of warm oil on to the forehead. Leaving the oil in the hair is an added deep conditioning benefit.
We recommend leaving the oil in the hair for at least 24 hours for a more desired effect.
Umstead Stretch and Renew
60 minutes
Our Umstead Stretch and Renew treatment is a table Thai Massage. This treatment is a movement therapy that includes acupressure, deep compressions, joint mobilization and stretching that will help to improve posture and range of motion.
Comfortable, stretchy clothing is required during the entire experience.
Udvartana Massage
80 minutes
Udvartana is a full body exfoliating treatment using upward body massage techniques to improve circulation and improve skin texture. You will feel fully invigorated, and your skin will feel and look smooth and toned.
Revitalizing Energy Exfoliation
80 Minutes
The Revitalizing Energy Exfoliation is a stimulating, detoxifying exfoliation and massage experience. After a full body massage, the treatment focuses on the arms, hands and feet providing a scrub and mask to rejuvenate and refine the skin on the body's extremities. The treatment concludes with head and scalp massage.
Herbal Rejuvenation Wrap
60 Minutes
The Herbal Rejuvenation Wrap is a nurturing, purifying and moisturizing wrap experience. After an application of an herbal rejuvenation mixture the body is cocooned in a wrap to treat, moisturize and soften the skin. This treatment experience includes head, scalp and foot massage.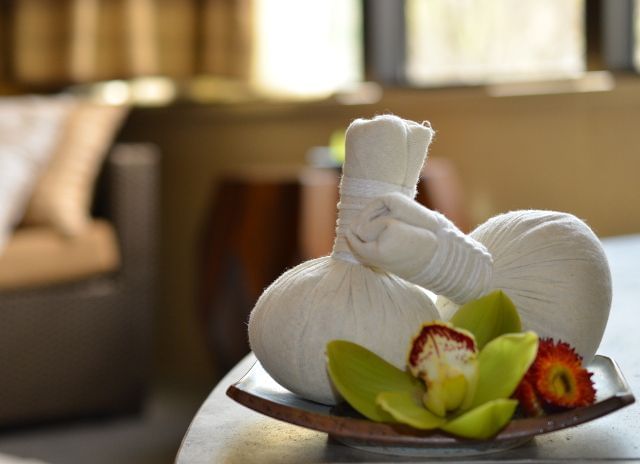 Reserve a Spa Treatment
For Reservations Call
919-447-4041